The top tech stock to buy in August 2019 stands to benefit the most as we transition over from 4G to 5G networks between now and 2020.
According to TechCrunch, Apple Inc. (NASDAQ: AAPL) is releasing its first line of 5G iPhones in 2020. But within the next two years, all iPhones will be 5G capable. And this could be a huge boon for the best tech stocks to buy.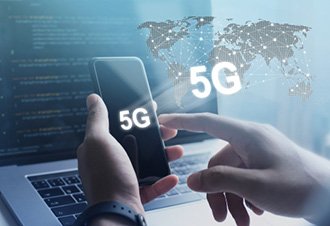 Beyond that, according to Android Central, AT&T Inc. (NYSE: T), Verizon Communications Inc. (NYSE: VZ), and T-Mobile US Inc. (NASDAQ: TMUS) have already established 5G networks in over 26 U.S. cities. And Lifewire says that in 2020, 5G will be up and running across the entire United States.
So, even with all the buzz lately, 5G is still in the early stages of a rollout. And the top tech stocks to buy are poised for massive gains. Investors who get in now could capitalize on these gains for life-changing windfalls.
Top 5G Stocks: Silicon Valley insider Michael Robinson has just released the most comprehensive 5G wealth report on the planet. We have a limited number of copies available. Learn how to get yours here.
In 2017, Ericsson (NASDAQ: ERIC) released its research on 5G. And the company concluded that 5G could create over $1.3 trillion in additional revenue for the top tech stocks to buy by 2026.
To help our readers cash in on this opportunity, we're bringing you the top tech stock to buy in August 2019. In fact, this tech stock could grow as much as 116% over the next 12 months...
The Top Tech Stock to Buy in August Will Benefit from 5G