By DAVID ZEILER, Associate Editor, Money Morning • @DavidGZeiler • July 11, 2018
---
Urgent Update from Dr. Kent Moors: Thanks to a revelatory breakthrough in chemical engineering, a new energy source is poised to decimate Big Oil's profits. You see, a massive supply of this "universal fuel" has been unleashed… and it's capable of powering the planet for the next 36,000 years! In fact, the Department of Defense just committed up to a whopping $7 billion in this fuel. Click here to learn more now.
---
Dear Reader,
Using energy stocks as a backdoor play on cryptocurrencies may seem a curious strategy, but it has the potential to be extremely profitable.
The energy stocks I'm about to show you are on the verge of adding cryptocurrencies to their roster of catalysts. On top of that, each one also pays a healthy dividend.
Related: This Is One of the Best Green Energy Stocks to Buy in 2018
The connection is cryptocurrency mining.
Many of the top cryptocurrencies, including Bitcoin and Ethereum, consume tremendous amounts of energy as part of the "mining" process that verifies transactions on the networks and creates new coins.
"Electricity consumption from Bitcoin in 2018 could be as great as we forecast for global electric vehicles in 2025," said Morgan Stanley analyst Nicholas Ashworth in a January report on the topic.
Today Bitcoin mining alone consumes as much electricity as a nation the size of Hungary.
This growing demand for electricity has created an opportunity for several electric utilities as well as a pair of renewable energy stocks.
And some major changes to cryptocurrency mining could make these energy stocks even more profitable…
Crypto Miners Are On the Move – Thanks to China
In January, the Chinese government started to push the miners in its country to relocate their operations.
That matters because China has dominated crypto mining for the past three years or so. According to The Wall Street Journal, China accounted for 78.9% of global Bitcoin mining as of early January.
So the Chinese miners have begun migrating out of the country. Meanwhile, the situation has encouraged mining operations in other countries to expand.
Everyone is looking to replicate what made crypto mining in China so attractive – cheap, abundant electricity and ideally a chilly climate (helpful in keeping the heat-generating hardware cool).
Urgent: This "universal fuel" is capable of powering the planet for the next 36,000 years… and a massive supply of it has just been unleashed. You could collect life-changing paydays if you get in on the ground floor. Click here to learn more before it's too late.
That means crypto miners the world over are hunting sites in places like Iceland, Sweden, Canada – and the United States.
Today we're going to look at five energy stocks in particular that not only have the potential to benefit from the arrival of power-hungry crypto miners, but will pay you a handsome dividend while you wait for the stock to appreciate…
5 Energy Stocks to Buy to Profit from Crypto Mining
Several utilities have an opportunity in that they operate in areas with low-cost electricity. The lower the cost of electricity, the higher the profits for miners.
Companies with exposure to renewable energy also can benefit from crypto mining. A higher reliance on renewable energy is key to preventing crypto mining from gaining a dangerously large carbon footprint.
Entergy Corp. (NYSE: ETR)
Market cap: $16 billion
Dividend yield: 4.36%
Current price: $81.96
Entergy operates in Arkansas, Louisiana, Mississippi, and Texas. According to a January research report by Crescent Electric Supply Company, Louisiana offers the lowest Bitcoin mining costs in the United States at $3,224. Arkansas and Mississippi are both in the top 10, while Texas is 11th. In May, ETR announced a joint 81-megawatt solar project, the Stuttgart Solar Energy Center, with NextEra Energy Inc. (NYSE: NEE).
Xcel Energy Inc. (Nasdaq: XEL)
Market cap: $23.9 billion
Dividend yield: 3.25%
Current price: $46.95
Xcel has customers in eight states, mostly in the central part of the United States. Two of those states, Texas and North Dakota, are low-cost electricity states (North Dakota is ranked 18th). But Xcel is also rapidly expanding its renewable energy footprint. Wind power already accounts for 21% of its power generation mix. And Xcel is in the second year of a push to increase its wind power generation by 55%. Just this week, the company bought a 478-megawatt wind project from NextEra Energy Resources.
American Electric Power Co. Inc. (Nasdaq: AEP)
Market cap: $35.2 billion
Dividend yield: 3.47%
Current price: $71.44
Nine of the 11 states where AEP operates are among the top 20 low-cost electricity states. Five are in the top 10, including Louisiana, Tennessee, Arkansas, Kentucky, and Oklahoma. Right now, renewables make up about 12.7% of its power mix. But AEP is investing heavily in renewables with its $4.5 billion, 2,000-megawatt Wind Catcher project expected to serve four states. When completed, it will be the largest wind farm in the United States.
NextEra Energy Inc. (NYSE: NEE)
Market cap: $80.3 billion
Dividend yield: 2.63%
Current price: $170.36
NextEra made this list for its leadership in the area of building out renewable energy projects. It leads the nation with 16% of installed wind capacity and 11% of installed solar capacity. For 2018, the company has plans to expand wind capacity 29% and solar capacity by 50%. It could play a big role in supplying renewable energy to crypto miners. Plus this stock has long been a Money Morning favorite. I recommended it as far back as January 2013 when it was trading at just $71. NEE is up 140% since then.
But as much as I like NEE, this last pick is even better.  For one thing, it has a perfect Money Morning VQScore™ of 4.75…
Pattern Energy Group Inc. (Nasdaq: PEGI)
Market cap: $1.87 billion
Dividend yield: 8.84%
Current price: $19.06
Pattern Energy currently operates 24 wind projects around the world with nine more in the pipeline. It contracts out the power it generates, an ideal arrangement for servicing crypto mining farms.
There's much to like about Pattern Energy, starting with its perfect Money Morning VQScore.
PEGI has top-notch management in CEO Mike Garland, who has years of experience building wind projects.
Also, the company is set up as a YieldCo, which means it feeds much of its cash flow back to investors as dividends. It's the same general idea you see with master limited partnerships (MLPs) and real estate investment trusts (REITs).
---
Saudi Arabia Is Pouring Billions into This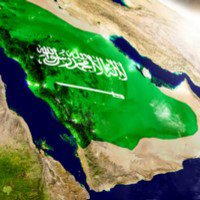 When I tell you the Saudis just invested $100 billion into one type of fuel, you're probably thinking of oil. But there's a worldwide energy transformation taking place, and this one universal fuel is slated for an inevitable global takeover. It can propel ships, run your car, and even power the entire U.S. electrical grid… and there's enough to last the planet 36,000 years! Go here now to see how it's possible.
---
That's one reason why PEGI's dividend of nearly 9% is so high. As new projects come online, they add to the cash flow and further raise the dividend.
In addition to the fat yield, Pattern is undervalued right now.
Shares of Pattern Energy have been hit hard over the past nine months, falling as much as 35%. Right now PEGI stock is down about 27% from its Sept. 21 high of $26.32.
The decline came as a result of several developments last year. PEGI had a dilutive equity offering last October to fund new projects, while changes to U.S. tax law raised concerns over tax breaks that also help fund projects. And rising interest rates could affect how much debt the company can take on as it continues to expand operations.
But the market overreacted. Garland has already shown creativity in generating capital, as he did by selling a project in Chile to raise money for other, less remote projects that will be less costly to run.
In its Q1 earnings reported in May, Garland said Pattern Energy is "on track" for its targeted CAFD (cash available for distribution, which pays the dividend). The company has plans to grow its CAFD from 8% to 10% a year from here.
PEGI could easily climb back to its highs of last year over the next 18 to 24 months. That's a potential 37% gain on top of that juicy dividend.
The Universal Fuel the World Has Been Waiting for Could Create Fortunes
Based on our Energy Expert, Dr. Kent Moors' research, $48 trillion could potentially pour into the solar energy market in the coming years alone.
Investors who get in early may very well find themselves among the ranks of newly-minted millionaires who will reap the benefits of going green.
And he's uncovered one company that stands to benefit the most from that massive tidal wave of wealth.
Investors who get in early will be poised to make a killing when it gets a strong handhold in the U.S. energy market.
Just click here to find out how you can join in on this incredible opportunity.