Our best stocks to buy now list for June is heavy on tech. That makes sense, of course. As Money Morning Director of Technology & Venture Capital Research Michael Robinson tells us, the road to wealth is paved with tech.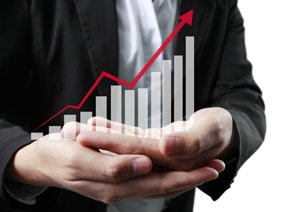 Our Money Morning investing and trading experts have picked four companies we like right now. Two of them have their feet in both the high-tech pharmaceuticals game and the more vanilla (but profitable) consumer products sector.
A third has cornered the market in next-generation orthodontic devices, giving it a potential customer base of 10 million teenagers and young adults.
And the fourth takes advantage of the competitive battlefield over the Internet of Things, which is set to drastically reshape the tech business (and our lifestyles) in a few years.
Finally, we pick a retail stock that (like most retail stocks today) you should stay far, far away from. Or better yet, you should profit from its impending demise.
So let's get to it. Here are our best stocks to buy now (and one stinker to short).
Best Stocks to Buy Now: Wall Street's Nail-Biting Has Turned This Goliath into a (Profitable) Underdog
Our first pick is a "gentle giant" that's been in business since 1886. It's weathered the Great Depression and a handful of banking crises before and since. It runs more than 250 subsidiaries, selling consumer products that generate $12 billion a year in revenue from 175 countries.
We're sure you've heard of it. You've almost certainly used its products, from Band-Aids, to Tylenol, to Acuvue contact lenses.
But you might not know that the company's real growth comes from its pharmaceuticals division, which rakes in $32 billion a year.
Sign up for SMS so you never miss special events, exclusive offers, and weekly bonus trades.
We're talking about
Johnson & Johnson
(NYSE: 
JNJ
). This blue chip stock isn't exactly flying under the radar. But that doesn't mean it's not undervalued.
JNJ has recently made substantial investments in its pharmaceuticals pipeline. Most notably, in January the company beat Sanofi SA (NYSE: SNY) to buy a stake in Swiss drug company Actelion. The pairing is a perfect match, as it bulks up Johnson & Johnson's pipeline, and gives Actelion the reach of a global powerhouse.
As of May, Johnson & Johnson is expecting to launch at least 10 new blockbuster drugs in the next four years. That would add to an arsenal that already includes big sellers Remicade and Xarelto, which generate $8.2 billion and $5.4 billion a year, respectively.
First-quarter earnings grew 8.9% over the previous year and continued a six-year streak of beating consensus estimates.
And in May the stock increased its dividend for the 55th consecutive year.
But some have shied away from JNJ stock because of some one-time write-offs that cut into profits. And Johnson & Johnson gets overlooked because it's been around so long. Buying its stock is about as exciting as buying Listerine or Lactaid (both JNJ products).
But between its rock-solid consumer products and medical equipment divisions and its robust pharma pipeline, Johnson & Johnson is a great foundational investment, landing on our best stocks to buy list for June.
Best of all, according to Michael Robinson, it's selling at a discount. Here he explains how you can benefit from Wall Street's JNJ screw-up.
Best Stocks to Buy Now: This Company Lets You Rake In Cash from High-Tech Pharmaceuticals, and Also Toothpaste
For pharmaceuticals companies, diversifying into more reliable areas such as consumer healthcare can be a smart play.
The boom-and-bust cycle of prescription drug manufacturing can make investors grit their teeth. Enormous amounts of money go into research and development on drugs that only have a 1-in-5,000 or worse chance of going to market.
Moreover, the political climate is not particularly friendly to drug manufacturers right now. Americans want to see prescription drug prices go down, and many politicians - including U.S. President Donald Trump - have been sympathetic to that view.
BREAKING: New Legislation Could Turn Tiny Pot Stocks into Millions. Click Here...
That's probably why our next pick has spent the last few years rounding out its portfolio with a more reliable stable of products.
GlaxoSmithKline Plc. (NYSE: GSK) is the sixth-biggest drug maker in the world. But in 2015, it announced a major deal with Novartis AG (NYSE: NVS), selling its cancer drug portfolio and taking on Novartis' vaccines business. GSK also took over part of Novartis' consumer healthcare unit - products like toothpaste, aspirin, and nasal spray.
In March of this year, GSK's board selected Emma Walmsley as the new CEO. Walmsley came from the consumer healthcare department and before that had a background in cosmetics. That may be a clue into where the company wants to focus its efforts in the coming years.
That said, GSK is not giving up on developing pharmaceuticals. However, Walmsley has said she wants to limit pharma research to focus on the "biggest opportunities."
Michael Robinson welcomes GlaxoSmithKline's shift in focus and expects 20% growth over the next year or two. Get his expert take on why he thinks GSK is "on track to remain a major player in cutting-edge life sciences."
Best Stocks to Buy Now: This Company Gives Its Customers and Its Investors a Reason to Smile