Stock market news today, May 27, 2014: The big stock market news today (Tuesday) was the S&P 500's climb to an intraday record. Fueling U.S. stock markets' rise were positive economic data, including growing consumer confidence, and expansion in the U.S. service sector.
Here's the scorecard from today's trading session:
DOW: 16,675.50, +0.42%
S&P 500: 1,911.91, +0.60%
NASDAQ: 4,237.07, +1.22%
And here are the top stories in Tuesday's stock market news.
Stock Market News for May 27, 2014
Home Sales Soar: Home prices in Dallas and Denver hit a record high in March, according to the S&P/Case Shiller Index. Prices across 20 major cities increased, but many "boom-bust" cities, like Las Vegas, have seen a cool-down. The Index showed that national home prices rose 0.9% in March – the first increase in five months.
The Spying Game Continues: The Chinese government announced plans to determine whether its state-owned banks' security might have been compromised by relying on servers from International Business Machines Corp. (NYSE: IBM). The announcement is the latest escalation in a dispute between China and the United States over spying accusations.
Capital Error: In an effort to shore up concerns after a recent stress test, Bank of America Corp. (NYSE: BAC) has resubmitted a new capital plan to the U.S. Federal Reserve. Last month, the company made a $4 billion capital error, which forced it to suspend plans to return capital to shareholders.
Profit Alert: Over time you can make more money in dividends than you paid to buy the stocks that produce them. Get today's best dividend strategy for building wealth in the low-yield era.
Time for a Post-Petrodollar Profit Play: The recent mega-billion gas deal between Russia and China stands to threaten the dominance of the U.S. dollar. The lesson learned from this deal is to beware of unintended consequences. That's the advice Money Morning's Resource Specialist Peter Krauth offers to Western leaders when imposing sanctions on Russia over the Ukraine crisis. But Krauth also offers readers a way to play the petrodollar's decline over the long term…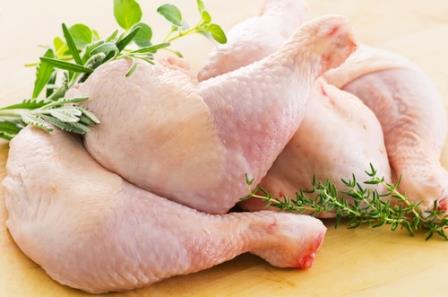 A Deal for the Birds: Consolidation in the agribusiness markets isn't slowing down. Chicken producer Pilgrim's Pride Corp. (NYSE: PPC) has offered $45 per share to purchase Hillshire Brands Co. (NYSE: HSH), a deal valued at $6.4 billion. The cash offer is a 22% premium over the target's closing prices on May 23 and sent shares of Hillshire surging today. Pilgrim's is the second-largest poultry manufacturer in the United States. Meanwhile, Hillshire had planned to purchase Pinnacle Foods Inc. (NYSE: PF). If the deal falls through, it could cost the company a break-up fee of $163 million. Shares of Pinnacle slipped today by more than 5.5% on rumors of the deal collapsing.
Another Big IPO: This morning, IntercontinentalExchange Group Inc. (NYSE: ICE) announced plans to spin off its European stock market operator Euronext. The division operates stock exchanges across Europe, and ICE will list shares initially in Amsterdam, Paris, and Brussels. The company has already sold 30% of its stake to institutional investors, so it's unclear how much they will release through an IPO.
Stake Your Claim to $70 Billion of Global Growth: Political volatility across the globe is making some investors jittery about investing in emerging markets. But the truth is, for investors who know what they're holding, these emerging markets still hold outsize profit potential. And taking your share of this growth has never been easier, thanks to these special securities…
You Can Make Money in Stocks (Especially These Three) No Matter What Rates Do: The three companies our Chief Investment Strategist highlighted can actually benefit from rising rates. So, let's take an "Econ 101" look at the impact interest rates can have on stocks, especially when rates start rising… and how you can profit from this knowledge…