Two things hit my radar last week, and they're both interesting, for different reasons.
On the surface, you might think they're not connected, but they might be.
First of all there's Bank of America Corp. (NYSE: BAC). That poor wee bank was Too Big to Fail (TBTF) even before it bought Countrywide (ground zero for the mortgage crisis) and Merrill Lynch (which was itself TBTF).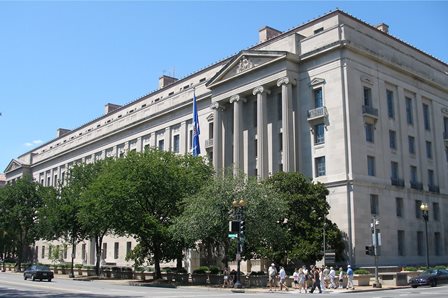 And now BAC is in tentative talks with the U.S. Department of Justice (aka the Obama Mafioso Collection Agency) to pay between $16 billion to $17 billion for its part in selling shoddy mortgages, or originating them, or packaging them, or being a TBTF bank that wasn't allowed to fail but now has to pay the piper.
Today, I'm going to tell you the story behind the story on this. And I'm even going to give you a stock pick…
Welcome to the Moronicracy of BAC
It's ironic (or maybe the better word is moronic) that BAC bought Countrywide because it thought the mortgage crisis was a chance to add to its mortgage-origination business.
But it's not ironic (and definitely not moronic) that BAC bought Merrill Lynch, partly because the U.S. Treasury Department begged it to, so we wouldn't have another Lehman Brothers moment. I'm talking the kind of moment that would have been Lehman Squared.
Because what looked moronic at the time – especially on account of having to pay God-only-knows how many billions of dollars in fines, settlement deals, shareholder suits, and litigation costs – turns out to be anything but moronic after all.
How come the Countrywide and Merrill deals weren't moronic, you ask? Because BAC can easily pay all the "associated costs" of the two acquisitions… thanks to the two acquisitions.
Oh, and as BAC nears its deal to probably, maybe, put most of these "legacy" mortgage issues behind it, at least the biggest ones, BAC announced that it's raising its dividend. You know, as a way to thank shareholders for their equity.
OK, maybe BAC is raising its dividend to attract more equity stakeholders. Either way, the point is the bank is flush after almost being flushed down the toilet itself.
And for that reader of Wall Street Insights & Indictments who pretty much said, "Shut up and give us some stock picks" – and for the rest of you, too – I say this:
Join the conversation. Click here to jump to comments…
About the Author
Shah Gilani is the Event Trading Specialist for Money Map Press. In Zenith Trading Circle Shah reveals the worst companies in the markets - right from his coveted Bankruptcy Almanac - and how readers can trade them over and over again for huge gains.Shah is also the proud founding editor of The Money Zone, where after eight years of development and 11 years of backtesting he has found the edge over stocks, giving his members the opportunity to rake in potential double, triple, or even quadruple-digit profits weekly with just a few quick steps. He also writes our most talked-about publication, Wall Street Insights & Indictments, where he reveals how Wall Street's high-stakes game is really played.