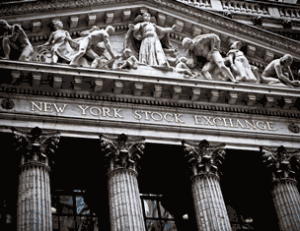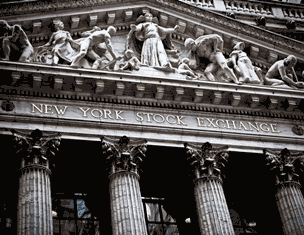 Good morning! The Dow Jones today (Friday, Dec. 19) seeks to continue yesterday's 421-point surge – its top one-day performance in three years.  Cheer over the Federal Reserve's timeline for raising interest rates fueled the climb. Technology stocks led the charge, with Oracle Corp. (NYSE: ORCL) gaining 9.2% on strong quarterly earnings.
However, the DJIA faces a possible bout of volatility on "quadruple witching" – a market-dropping phenomenon that occurs when the expirations of single-stock futures, index options, index futures, and stock options all happen on the same day.
Today, investors will listen to two speeches from members of the Fed Open Market Committee. They'll also watch for the S&P 500 to continue its 4.5% run since Wednesday morning.
Here's what else you should know about the stock market today – including your "Money Morning Tip of the Day" – to make it a profitable Friday:
Full U.S. Economic Calendar December 19, 2014 (NYSE: all times EST)
Atlanta Fed Business Inflation Expectations at 10 a.m.
Chicago Federal Reserve Bank President Charles Evans speaks at 10 a.m.
Kansas City Fed Manufacturing Index at 11 a.m.
Richmond Federal Reserve Bank President Jeffrey Lacker speaks at 12:30 p.m.