This year, 80% of the chips for new PCs will be produced in… Silicon Valley… Taiwan… China's Shenzhen Province… South Korea…?
Wrong on all counts.
More and more of today's chip makers, including Intel Corp. (Nasdaq: INTC), the company I want to tell you about today, are locating their manufacturing facilities a bit off the beaten path these days – in one of the world's fastest-growing economies – and a nation that some of you may find controversial.
But my job is to take you wherever the biggest innovations are being made so that we can find the biggest opportunities.
So today I'm going to show you exactly where so many of the world's top tech companies are headed.
Intel Inside… Vietnam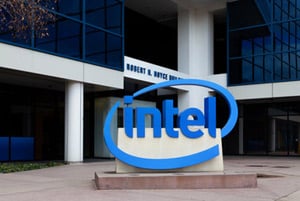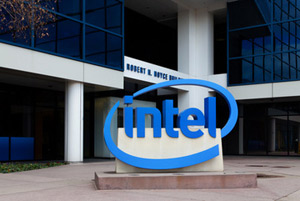 Many investors might be tempted to steer clear of Vietnam because of the way the U.S. conflict ended there and the political upheaval it caused back home.
As someone who's kept an eye on this controversial nation for more than 40 years, I believe that's a lot of noise. And you know what Rule No. 2 says about that – "separate the signal from the noise."
Vietnam is an economy that boasts impressive economic growth and that offers tech investors many hefty and growing opportunities.
Gross domestic product in 2014's third quarter grew 6.19% from a year earlier. And for the first nine months of last year, industrial output grew 6.7%, and exports rose 14.1% from a year earlier to $109.6 billion.
Many of those exports are the microchips that we so often invest in here at Strategic Tech Investor.
As I said above, 80% of this year's central processing units (CPU) for PCs will be made not just in Vietnam, but in a single location – Saigon Hi-Tech Park. The sprawling facility sits just off Hanoi Highway less than 10 miles from Ho Chi Minh City, the nation's capital.
The plant that will produce all these chips is owned by Intel Corp. (Nasdaq: INTC).
Intel is not only the world's leading PC chip maker, with its flagship Haswell CPU product; it's also long been a leader in Vietnamese tech production. Intel Vietnam's CPU line is the latest addition to a major testing and production plant that broke ground back in 2006.
The plant is rapidly ramping up production. In early 2014, Intel opened a new line for another of its signature products, the system-on-a-chip (SoC). That unit is making chips for smartphones and tablets and was on pace to make roughly 40 million SoCs last year.
Intel started up its Vietnam operations back in 2006 with an investment of $300 million. The company more than tripled that amount to $1 billion just one year later.
Locating in Vietnam was a good strategic move for Intel – one that is really starting to pay off.
Join the conversation. Click here to jump to comments…
About the Author
Michael A. Robinson is one of the top financial analysts working today. His book "Overdrawn: The Bailout of American Savings" was a prescient look at the anatomy of the nation's S&L crisis, long before the word "bailout" became part of our daily lexicon. He's a Pulitzer Prize-nominated writer and reporter, lauded by the Columbia Journalism Review for his aggressive style. His 30-year track record as a leading tech analyst has garnered him rave reviews, too. Today he is the editor of the monthly tech investing newsletter Nova-X Report as well as Radical Technology Profits, where he covers truly radical technologies – ones that have the power to sweep across the globe and change the very fabric of our lives – and profit opportunities they give rise to. He also explores "what's next" in the tech investing world at Strategic Tech Investor.