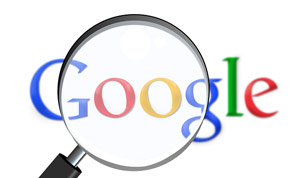 In 2014, we discussed well over 100 ways to make huge gains from tech stocks.
And I'm looking forward to sharing many more tech investing ideas with you in 2015.
Before we get started on that, I want to address the questions and comments you've had about our twice-weekly chats over at Strategic Tech Investor.
I want you to know as much as possible about investing in technology – the single best wealth engine ever – so you can navigate today's choppy markets in a way that creates life-changing gains.
Let's get started with a comment about a company whose services most of us probably use every day…
Futuristic Profits with Google (Nasdaq: GOOG)
Let's start with our Nov. 10 conversation about Google Inc. (Nasdaq: GOOG, GOOGL), a company famous for its search business that is busy laying the groundwork to dominate several futuristic technologies.
Q: Thank you for your insight. It has given me a more thorough understanding of what Google is really all about!
– Charles W.
A: Thanks so much for the nice comment. One of the many things I enjoy about what I jokingly refer to as "my job" is taking the opportunity to shine a new light on tech stocks that many investors simply take for granted.
I see this happen all the time. Wall Street and the mainstream financial media have a tendency to pigeonhole companies or focus mainly on the next quarter. Google is a Silicon Valley giant that is investing for the long haul, years and even decades from now.
That column also drew a question about the mechanics of investing in Google.
Q: Michael, I found your article about Google and Ray Kurzweil very informative. When considering an investment in Google, however, which ticker would you recommend: GOOGL or GOOG? I realize one has Class A shares and the other is Class C, but I'm not sure which would be a better pick.
– Randy
A: I'm glad you asked that question because it's something that confuses a lot of investors, even some folks in the media who should know better. From a share-price appreciation standpoint, it probably doesn't really matter.
But here's why knowing the difference between GOOG and GOOGL shares is important…
Join the conversation. Click here to jump to comments…
About the Author
Michael A. Robinson is one of the top financial analysts working today. His book "Overdrawn: The Bailout of American Savings" was a prescient look at the anatomy of the nation's S&L crisis, long before the word "bailout" became part of our daily lexicon. He's a Pulitzer Prize-nominated writer and reporter, lauded by the Columbia Journalism Review for his aggressive style. His 30-year track record as a leading tech analyst has garnered him rave reviews, too. Today he is the editor of the monthly tech investing newsletter Nova-X Report as well as Radical Technology Profits, where he covers truly radical technologies – ones that have the power to sweep across the globe and change the very fabric of our lives – and profit opportunities they give rise to. He also explores "what's next" in the tech investing world at Strategic Tech Investor.