Each week, our group of experts deliver a "stocks to buy now" list for our Money Morning Members - all for free.
Last week, Money Morning Defense & Tech Specialist Michael A. Robinson recommended two tech giants ready to rock from two opportunities on the horizon.
And Executive Editor Bill Patalon jumped in with five biotech companies that will keep the sector roaring throughout the year.
You can find all of last week's picks here in our newest list of the best stocks to buy now.
Money Morning's Best Stocks to Buy Now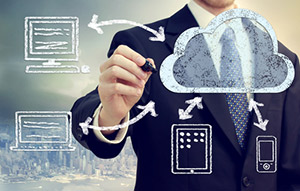 The cloud computing industry is exploding. Market Research Media forecasters reported cloud computing is experiencing a compound annual growth rate of 30%. It's expected to be worth $270 billion in just five years. According to Money Morning Defense & Tech Specialist Michael A. Robinson, the cloud's massive profit potential will yield more gains for tech leaders - and their investors. Robinson touched on four companies that will rake in more cash with the cloud. But he only recommends investing in one of them. It's a household name that saw $1.18 billion in Q3 cloud sales - and its stock is up more than 25% in the past year...
Biotech companies have been on a hot streak. The Nasdaq Biotech Index soared 130% in the last two years. That's 100.2% higher than the Dow's performance over same period. The biotech index has risen 6.3% so far in 2015. Money Morning Executive Editor Bill Patalon recommended five pharmaceutical companies guaranteed to push the biotech sector even further in 2015. Two of them have skyrocketed 456% and 648% since Patalon first recommended them three years ago. Another has recently struck a billion-dollar research deal with a newly formed Google Inc. (Nasdaq: GOOG, GOOGL) subsidiary. Get all five of his biotech winners here.