Last Thursday, I showed you why a strong U.S economy should give you confidence about tech investing.
While others get distracted by the noise on Wall Street, we're staying focused on our long-term objective of building wealth through tech investing.
I also said I'd bring you three stocks that can beat this whipsawed market. And in a moment, I'm going to do just that…
But first, let's me address something no one else in the mainstream media is covering – tech is still performing better than the overall market.
So far this year, the Dow Jones Industrial Average is down nearly 8%, and the Standard & Poor's 500 Index is off about 5%. By contrast, the Nasdaq Composite is just above breakeven.
Tech will continue to outperform this choppy market.
And these three tech stocks will lead the pack…
Getting Revved Up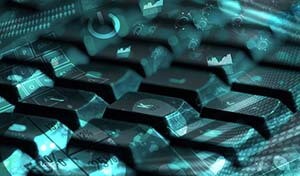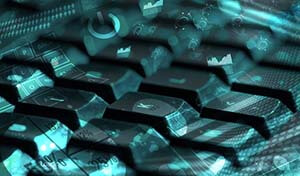 You can be sure that Wall Street is keeping all eyes on Sept. 16-17, when the U.S. Federal Reserve holds its next policy meeting.
Fed Chairwoman Janet Yellen is scheduled to meet with reporters on Sept. 16 to explain the central bank's policy stance. The Wall Street Journal says 82% of forecasters polled expect a rate increase at the September meeting.
I mention that to make sure you know I've factored a possible Fed-driven market retreat into my investment thesis.
Now that that's out of the way, let's take a look at why these three stocks are the ones you should add whenever Wall Street goes on sale…
Tech Investing Pick No. 1: Gilead Sciences Inc.
There's never been anything like the success Gilead (Nasdaq: GILD) has had with Sovaldi. This highly effective treatment for the blood-borne disease hepatitis C racked up $10.3 billion in sales last year – its first full year on the market.
But there's more to the story. Gilead launched a second hepatitis C drug, Harvoni, at the end of 2014 that did $2.1 billion in sales. That combined $12.4 billion is just slightly less than the $12.5 that AbbVie Inc. (NYSE: ABBV) brought in last year for Humira, an anti-inflammatory that is the best-selling drug ever.
Some investors are worried about Gilead's stock because the company is facing competition for hepatitis C drugs.
But Harvoni ranks as the most effective drug in its class and is targeting a large market. The Centers for Disease Control and Prevention recommend that all 76.5 million U.S. baby boomers get tested for hepatitis C.
Moreover, the company has at least 36 new drugs in its clinical pipeline, including three that are close to getting approval from the U.S. Food and Drug Administration.
The stock trades at $102, giving it a $158 billion market cap – and it offers sterling financials. It reported triple-digit earnings gains in four of the past six quarters. Over the past three years, it has grown per-share earnings by an average 91% and boasts a 99% return on stockholders' equity.
This next "whipsawed market" play is making rapid gains in the wearable tech sector…
Join the conversation. Click here to jump to comments…
About the Author
Michael A. Robinson is one of the top financial analysts working today. His book "Overdrawn: The Bailout of American Savings" was a prescient look at the anatomy of the nation's S&L crisis, long before the word "bailout" became part of our daily lexicon. He's a Pulitzer Prize-nominated writer and reporter, lauded by the Columbia Journalism Review for his aggressive style. His 30-year track record as a leading tech analyst has garnered him rave reviews, too. Today he is the editor of the monthly tech investing newsletter Nova-X Report as well as Radical Technology Profits, where he covers truly radical technologies – ones that have the power to sweep across the globe and change the very fabric of our lives – and profit opportunities they give rise to. He also explores "what's next" in the tech investing world at Strategic Tech Investor.