Last Thursday, I showed you why a strong U.S economy should give you confidence about tech investing.
While others get distracted by the noise on Wall Street, we're staying focused on our long-term objective of building wealth through tech investing.
I also said I'd bring you three stocks that can beat this whipsawed market. And in a moment, I'm going to do just that...
But first, let's me address something no one else in the mainstream media is covering - tech is still performing better than the overall market.
So far this year, the Dow Jones Industrial Average is down nearly 8%, and the Standard & Poor's 500 Index is off about 5%. By contrast, the Nasdaq Composite is just above breakeven.
Tech will continue to outperform this choppy market.
And these three tech stocks will lead the pack...
Getting Revved Up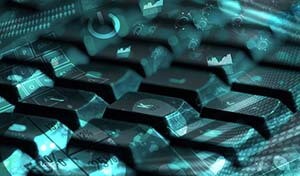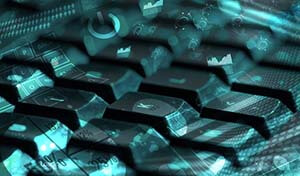 You can be sure that Wall Street is keeping all eyes on Sept. 16-17, when the U.S. Federal Reserve holds its next policy meeting.
Fed Chairwoman Janet Yellen is scheduled to meet with reporters on Sept. 16 to explain the central bank's policy stance. The Wall Street Journal says 82% of forecasters polled expect a rate increase at the September meeting.
I mention that to make sure you know I've factored a possible Fed-driven market retreat into my investment thesis.
Now that that's out of the way, let's take a look at why these three stocks are the ones you should add whenever Wall Street goes on sale...
Tech Investing Pick No. 1: Gilead Sciences Inc.
There's never been anything like the success Gilead (Nasdaq: GILD) has had with Sovaldi. This highly effective treatment for the blood-borne disease hepatitis C racked up $10.3 billion in sales last year - its first full year on the market.
But there's more to the story. Gilead launched a second hepatitis C drug, Harvoni, at the end of 2014 that did $2.1 billion in sales. That combined $12.4 billion is just slightly less than the $12.5 that AbbVie Inc. (NYSE: ABBV) brought in last year for Humira, an anti-inflammatory that is the best-selling drug ever.
Some investors are worried about Gilead's stock because the company is facing competition for hepatitis C drugs.
But Harvoni ranks as the most effective drug in its class and is targeting a large market. The Centers for Disease Control and Prevention recommend that all 76.5 million U.S. baby boomers get tested for hepatitis C.
Moreover, the company has at least 36 new drugs in its clinical pipeline, including three that are close to getting approval from the U.S. Food and Drug Administration.
The stock trades at $102, giving it a $158 billion market cap - and it offers sterling financials. It reported triple-digit earnings gains in four of the past six quarters. Over the past three years, it has grown per-share earnings by an average 91% and boasts a 99% return on stockholders' equity.
This next "whipsawed market" play is making rapid gains in the wearable tech sector...
Tech Investing Pick No. 2: Apple Inc.
Mention "wearable tech" and most investors immediately think of Fitbit Inc. (NYSE: FIT) and its health-focused wristbands. In the second quarter, Fitbit led the world in "wearables" shipments with 4.4 million units.
But there is a global tech leader that is quickly caching up. Apple (Nasdaq: AAPL) only entered the wearable-tech market in April with the release of its smart watch and is already in second place.
New data compiled by IDC says the iDevice King shipped 3.6 million Apple Watches in the period, just 18% behind Fitbit. Considering that Fitbit was founded in 2007, Apple is clearly the fast mover in this market.
And this is a lucrative move for Apple. IDC says the wearables sector saw a 223% increase in second-quarter shipments to 18.1 million.
Of course, that's far from the only market the Silicon Valley legend dominates. It remains the world's most profitable maker of smartphones, registering sales of 47.5 million units in the June period, a 35% gain.
It's set to launch an updated version of the iPhone, the iPhone 6S, on Sept. 9. The phone is already getting rave reviews from the tech trades for having double the amount of memory, a faster processing chip, and a video camera that can film in the new ultra-high-def format known as 4K.
The stock has come under pressure in the last several weeks as Wall Street discounts the price based on what I believe are exaggerated concerns about iPhone sales in China.
Savvy long-term investors can turn this to their advantage. Apple trades at just 10.8 times forward earnings, or 40% less than that of the S&P 500 and 45% less than the Nasdaq 100.
Trading at about $110, Apple has a market cap of $646 billion. It has 30% operating margins and a 41% return on equity.
Tech Investing Pick No. 3: Google Inc.
Until early July, Google Inc. (Nasdaq: GOOG, GOOGL) had been lagging the broader market over the past year simply because Wall Street didn't understand the company's long-term approach.
After all, this is a company that signed a 60-year lease at a NASA facility in Silicon Valley where it's pursuing such cutting-edge areas as robotics, space exploration, and driverless cars.
Google also is investing up to $1.5 billion in drug research for antiaging. It has logged 2 million miles for its fleet of driverless cars and has purchased at least six robotics firms in recent years.
None of these seemed directly related to its perceived core missions of web search and the Android operating system for mobile devices.
But when it recently announced a broad realignment into Alphabet, Google got the support of Wall Street for its bold new vision - to build the tech conglomerate of the 21st century.
Under the Alphabet plan, Google intends to prove it can pursue futuristic tech while remaining focused on the bottom line.
Alphabet will hold the firm's cutting-edge research via such holdings as Boston Robotics, California Life Sciences (Calico), and Google X. Google itself will retain its web and mobile businesses.
From a financial standpoint, the company is on a roll. In the second quarter, sales rose 11% to $17.7 billion as earnings per share climbed nearly 32%. Trading at $637, the company has a $452 billion market cap - in addition to 25% operating margins and a 14% return on equity.
Each of these tech leaders is poised to outgrow the economy for years to come.
And that makes them great foundational plays. You can count on them to keep you on the road to wealth no matter what the markets throw our way.
Follow us on Twitter @moneymorning.
It's in the Numbers: Despite this year's stock market volatility, the U.S. economy is standing steady. The Commerce Department recently issued an upward GDP growth revision, bolstered by hearty home and auto sales. It's the perfect time to take advantage of recent market dips and buy into the tech sector - these numbers prove it...
About the Author
Michael A. Robinson is a 36-year Silicon Valley veteran and one of the top tech and biotech financial analysts working today. That's because, as a consultant, senior adviser, and board member for Silicon Valley venture capital firms, Michael enjoys privileged access to pioneering CEOs, scientists, and high-profile players. And he brings this entire world of Silicon Valley "insiders" right to you...
He was one of five people involved in early meetings for the $160 billion "cloud" computing phenomenon.
He was there as Lee Iacocca and Roger Smith, the CEOs of Chrysler and GM, led the robotics revolution that saved the U.S. automotive industry.
As cyber-security was becoming a focus of national security, Michael was with Dave DeWalt, the CEO of McAfee, right before Intel acquired his company for $7.8 billion.
This all means the entire world is constantly seeking Michael's insight.
In addition to being a regular guest and panelist on CNBC and Fox Business, he is also a Pulitzer Prize-nominated writer and reporter. His first book Overdrawn: The Bailout of American Savings warned people about the coming financial collapse - years before the word "bailout" became a household word.
Silicon Valley defense publications vie for his analysis. He's worked for Defense Media Network and Signal Magazine, as well as The New York Times, American Enterprise, and The Wall Street Journal.
And even with decades of experience, Michael believes there has never been a moment in time quite like this.
Right now, medical breakthroughs that once took years to develop are moving at a record speed. And that means we are going to see highly lucrative biotech investment opportunities come in fast and furious.
To help you navigate the historic opportunity in biotech, Michael launched the Bio-Tech Profit Alliance.
His other publications include: Strategic Tech Investor, The Nova-X Report, Bio-Technology Profit Alliance and Nexus-9 Network.