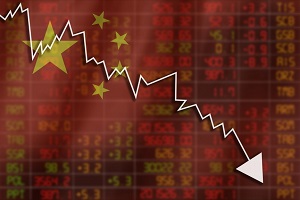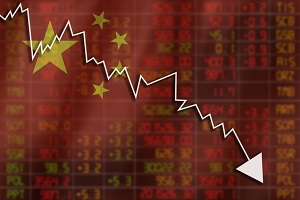 Last summer, China's stock market crash prompted Red Dragon officials to make a surprising move...
They turned to the U.S. Federal Reserve for advice.
It all started when the Shanghai Composite crashed 8.5% on July 27, 2015. That was the largest one-day percentage decline China's benchmark index had seen since 2007.
The People's Bank of China (PBOC) had to act fast...
First, the central bank cut interest rates in an attempt to contain the crash.
Second, the PBOC released a statement claiming it was prepared to buy shares itself to stabilize the market and that "authorities would deal severely with anyone making 'malicious' bets that stocks would fall," reported Reuters earlier today.
After these efforts didn't halt a China stock market crash, the central bank turned to the U.S. Fed for help...
China to U.S. Fed: Our Stock Market Is About to Crash. A Little Help, Please?
As a last ditch effort, Song Xiangyan, the PBOC's New York-based Chief Representative for the Americas, emailed the U.S. Federal Reserve's International Finance Division Director Steven Kamin for help. She sought the institution's guidance on how it had dealt with previous incidents of market turmoil.
"My Governor would like to draw from your good experience," the email began, according to documents obtained by Reuters as part of a Freedom of Information Act request.
Song requested that the Fed share its playbook for how it dealt the infamous "Black Monday" crash of 1987. To refresh your memory of that fateful day nearly 20 years ago, the "Black Monday" to which Song referred was Monday, Oct. 19, 1987 - when the Dow Jones Industrial Average fell exactly 508 points (22.61%) down to 1,738. The decline remains the largest one-day percentage decline in Dow Jones history.
Like China, the Fed had cut interest rates that day to stymie the crash.
But the Fed took an extra step to mitigate fallout from the 1987 crash that, frankly, China cannot duplicate...
The Fed in 1987 also eased collateral restrictions on Wall Street. Reuters pointed out that the PBOC currently lacks the authority to conduct or implement this kind of measure. That's because unlike the PBOC, the Fed answers to the U.S. government (Congress) but still operates independently of it. The PBOC, however, is absolutely controlled by China's government.
Still, Song was persistent. "Could you please inform us ASAP about the major measures you took at the time?" she implored.
It seems Kamin was reluctant to oblige...
According to Reuters, Song's message registered in the Fed director's email inbox just after 11 a.m. on July 27, 2015. Kamin did respond quickly, but only to state that he'd try to have something to her soon.
His response, however, wound up taking five hours. Kamin's summary of how the Fed attempted to calm markets and prevent a recession after the Oct. 19, 1987, plunge was all of 259 words.
"Kamin also sent notes to guide PBOC officials through the many dozens of pages of Fed transcripts, statements, and reports that were attached to the email," reported Reuters.
These documents Kamin attached had already been available on the Fed's website.
For more information about China's stock market crashes - past, present, and future - follow us on Twitter @moneymorning or like us on Facebook.
Now Is Not the Time to Get Comfy: U.S. markets have logged consecutive weeks of gains for some time now, but investors shouldn't get too comfortable. In fact, we've spotted three signs a stock market crash could be coming in 2016. Here's exactly what you need to watch out for...
Related Articles: