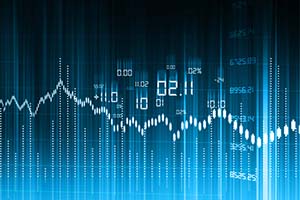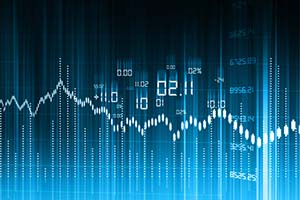 Today, Money Morning is bringing our readers the five best stocks to buy for Q3 2016.
These stocks are all driven by big catalysts – like new technologies, powerful trends, or nascent industries – that'll make them long-run winners.
And that "long-run" quality is especially important given current market conditions, where volatility reigns.
Before we get to our best stocks to buy picks, let's quickly look at just how bad this volatility has been in 2016…
It seems like as soon as the Dow Jones Industrial Average makes big gains one week, it quickly loses them the next. The same goes for the Nasdaq and S&P 500, which have both pared their recent gains from last week.
One of the main reasons for this volatility is that the Dow can't sustain its 18,000 level. The Dow has traded at or past 18,000 six times this year. And every time, it has retreated back below 18,000 within a few trading days. In most of these instances, the S&P 500 and Nasdaq typically follow the Dow's pullback.
Just look at what happened on June 8. The Dow closed that Wednesday at 18,005, but it didn't stay there for long. It closed that week down 139 points to 17,865. And the next week the Dow continued to pull back 270 points to 17,733 as of its close on Thursday, June 16.
The S&P 500 and Nasdaq followed similar paths over the same time period, losing 41 and 129 points, respectively.
The VIX index – Wall Street's measure of fear or uncertainty in the markets – shows just how volatile the markets are right now. The VIX is up 7% year to date at 19.55 as of Friday intraday. That's its highest reading since the market correction between January and mid-February,
Even though many investors fear more unpredictable stock market swings this year, there are still plenty of safe and lucrative trades out there.
Take our five best stocks to buy for Q3 2016, for example…
Money Morning Defense & Tech Specialist Michael Robinson has a stock pick that's going to cash in on the U.S. Food and Drug Administration's "war against chocolate."
Robinson also has another stock pick with an exciting new spin-off opportunity for investors in a potential $1 trillion market.
And our Chief Investment Strategist Keith Fitz-Gerald has the best stock to buy before the next Federal Reserve rate hike paranoia sets in…
It's all here in Money Morning's latest list of the best stocks to buy…
Money Morning's Best Stocks to Buy This Summer
Continue reading for Money Morning's top stock to buy this week…
Best Stocks to Buy, No. 1 – Some of the best technology stocks out there are those that will capitalize on newly emerging tech trends. One of these trends is called the "Internet of Things," and it refers to the new relationship that's forming between everyday appliances and wireless networks. Everything – from your refrigerator to your car – will be connected wirelessly to the Internet. This, of course, is a huge profit opportunity. But Money Morning tech enthusiast Dave Zeiler has researched companies in particular that will reap the most profit from this future $6 trillion market. Check out these auspicious companies right here…
Follow us on Twitter @moneymorning and like us on Facebook.