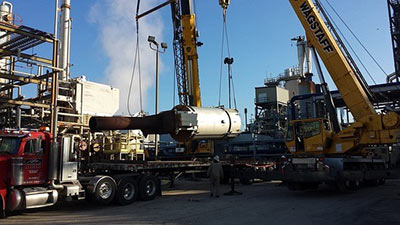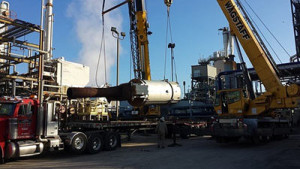 Interesting things have been happening with oil stocks and as a result, investors are thinking about what oil stocks to buy now.
The price of West Texas Intermediate (WTI) crude oil has been up over the last several months. Prices have been trading in the mid-$40 per barrel range, leading Money Morning Global Energy Strategist Dr. Kent Moors to believe that prices have at least stabilized. Those prices are a strong rise from the historic lows of $26.21 per barrel booked in February 2016.
Stronger oil prices make investors look into the sector for stocks to buy – but the best ones aren't the biggest names, as some think…
Big Oil: Why These Are Not the Stocks to Buy Now
Big Oil – the eight largest U.S. oil companies – does not offer the best oil stocks to buy now. Many investors and analysts like Big Oil, which is misleading.
These companies include Royal Dutch Shell Plc., Exxon, Chevron, Total SA, Eni SpA, BP Plc., ConocoPhillips, and Phillips 66. Gains of Chevron and Exxon were impressive in Q2, at over 9% and 11%, respectively.
Don't Miss: The Top Oil ETF to Buy in 2016 for a Double-Digit Profit
For almost two years, oil stocks were the one of the worst-performing sectors of the market. So, the theory might go, catch the rebound and the benefits of rising oil prices.
But it doesn't always work that nicely…
Moors cautions that investors should avoid Big Oil. The years of bottoming oil prices played havoc with their financials, and their balance sheets have yet to recover. Their return on capital was just 7% last year, versus 22% 10 years ago. Their debt is 10 times what it was a decade ago, but production is still down 9%.
Instead, you can find stronger oil profits here…
Oil Stocks to Buy: Genesis Energy LP
Moors recommends playing the rise in oil prices by purchasing a company that benefits from, but whose balance sheet wasn't hit by, the oil price plummet.
It's Genesis Energy LP (NYSE: GEL).
GEL is a Houston-based master limited partnership (MLP). MLPs derive approximately 90% of revenue from oil and gas. The midstream ones link producers and refiners. They store and transport oil.
Don't Miss: What Nobody Gets About the Oil "Glut"
Because storage and transportation is their business rather than exploration and pumping, MLPs make money as long as times in the oil patch are good, but their exposure to the downside of oil price volatility is limited.
Thomson Reuters analysts forecast that GEL shares will reach $41.25 in one year – a roughly 9% advance from the current share price of $37.87.
But the possibility of a strong one-year gain is not the only benefit of a stake in GEL – there's more that makes this one of the best oil stocks to buy now. It also boasts an impressive 6.92% dividend. That's more than three times as much as the S&P 500's average dividend yield of 2.1%.
There is another way to make money on oil right now…
How to Profit from "Range-Bound" Oil
As Moors told Money Morning readers last week, sometimes crude prices get "stuck" in tightly confined ranges.
A good investment that will help you when oil trades like this is not stocks to buy, but exchange-traded funds (ETFs). Specifically the United States Oil Fund LP (NYSEArca: USO) and the SPDR S&P Oil & Gas Exploration & Production ETF (NYSEArca: XOP). USO, says Moors, is the "best straight exposure to oil," and XOP is good exposure to a broad range of producers.
You can Moors' full oil price analysis and profit strategy here.
Follow Money Morning on Facebook and Twitter.