After travels and meetings all over the world in the past week, I've been catching my breath here at our home in Fort Lauderdale for a few days.
That means I've had time to do something I rarely have time to pursue…
Catch up on local energy news.
And the leading story here is a ballot initiative that Florida voters will be called upon to vote on at the end of this month. Dubbed "Amendment 4," the measure would extend residential property tax breaks for solar power to commercial and industrial property.
Don't Miss: Energy's $53 Trillion Ticking Time Bomb
But come November, a different ballot initiative – "Amendment 1" – will be on the Florida ballot. And this one would have the opposite effect, making solar power more expensive for homeowners and small businesses.
And it's no wonder, given who's behind this bill…
To make matters worse, both initiatives currently have a 60% approval rating.
Welcome to democracy – Florida-style…
Florida's Legislators Are Backing the Pro-Solar Amendment 4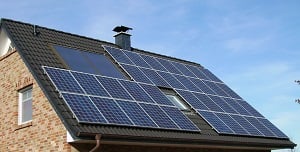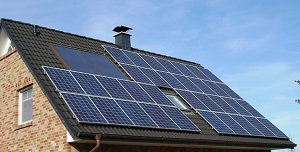 Amendment 4, due for a vote at the end of August, would extend solar tax breaks to business and commercial property owners, and would last for 20 years, beginning in 2018.
Technically, this ballot initiative is an expression of voter sentiment and requires a 60% affirmative vote to pass. But the actual property tax allowance would still require positive action by the state legislature, where it has widespread support. This was the same procedure used when the residential tax credits were passed in 2014.
Amendments that, like this one, are written by the legislature are placed on primary ballots (hence the vote on Aug. 30), whereas those put up for vote via petition instead appear on the election ballot in November instead (more on this later).
One would think that, given the widespread support among consumer action groups, newspaper editors, and legislators, passing this amendment would be a cakewalk.
But this is shaping up as a battle of two resolutions, with a competing amendment – Amendment 1, supported by the power industry – set to be on the regular election ballot on November.
And both have a 60% approval rating, so this is still a horse race…
Letting People Sell Their Solar Power Could Lead to 24 Years' Worth of Free Electricity
Amendment 4 would provide homeowners with a property tax exemption if they install solar panels. The value of the solar panels would be subtracted from property tax assessments, thus lowering the cost of solar energy for homeowners. But its real value to the industry is found on the commercial side.
Susan Glickman, Florida director of the Southern Alliance for Clean Energy, said the passage of Amendment 4 would provide homeowners and commercial interests with the ability to more easily make the initial purchase of a solar energy system. "This is going to create the opportunity for more financing," Glickman said. "It will reduce the cost of solar by 2 to 5 cents per kilowatt and will allow for more financing. Financing is the secret sauce."
Other proponents of the amendment add that, as the cost of natural gas (now the primary means of generating electricity) in Florida increases, payback will be even quicker. Given the 30-year average life of solar panels, one power distributor estimates end users could receive about 24 years of free electricity.
Meanwhile, Glickman says that, "The state is in a serious position over its reliance on natural gas… If… Florida follows through on all of its current plans for the use of natural gas, the state of Florida will be 89% reliant on natural gas and that's not smart. It's not smart because you don't want to be over-reliant on one type of fuel and because through the process of bringing up natural gas, there's an enormous amount of methane gas release that is more potent than carbon dioxide."
However, the contest is hardly over…
Florida's Utilities Are Pushing Back
The Florida legislature passed the proposed Amendment 4 (thus putting it on the Aug. 30 ballot, instead of the November one) to avoid confusion.
That's because there is already a petition-sponsored solar energy amendment (Amendment 1) on the November ballot. And that amendment, on the other hand, is quite at odds with Amendment 4…
November's Amendment 1 has two parts. The first would seem to be in favor of expanding solar use. It provides for an explicit constitutional right to solar energy production. Simply put, it provides both residential and commercial consumers the guarantee that they can produce solar energy for their own use.
Trending: Why We Never Trust Big Bank Oil Price "Forecasts" (Especially Now)
Yet opponents to Amendment 1 note that such a protection is already provided under state law, making this section redundant.
Critics charge that this initial section is not only unnecessary but also deliberately misleading. It makes Amendment 1 look like an initiative in favor of solar power when it is actually designed to limit its use.
It is the amendment's second part that generates the disagreement. That the advertising campaign for its passage has secured over 75% of its funding from utility companies may also provide a clue as to its real intent…
Amendment 1 Threatens to Get Rid of the Right to Sell Back Power
This second part of Amendment 1 provides government assurance that those who decide not to produce solar energy will not have to subsidize solar energy production costs. The issue is over a practice we have addressed before in Oil & Energy Investor – net metering.
And the issue hits utility companies squarely in their bottom lines.
You see, net metering requires that power companies purchase (at market rates) surplus electricity generated by residential solar systems. It is this aspect of the usage that allows for quicker recovery of an initial investment in solar by either a home or business owner.
The utilities, led by statewide giant Florida Power & Light, charge that this amounts to an indirect tax on all homeowners who are not producing solar energy.
Of course, it would also comprise the creation, overnight, of competition to the big power generators from hundreds of thousands of private energy providers selling their solar power.
So the battle continues between two competing amendments being considered on separate ballots less than three months apart.
Nobody wants to consider what happens if both pass, as their effects are contradictory.
But that looks increasingly likely…
Up Next: Higher prices are just the start of Europe's energy woes. The EU is turning into an energy basket case – here's why…
Follow Money Morning on Facebook and Twitter.
Join the conversation. Click here to jump to comments…
About the Author
Dr. Kent Moors is an internationally recognized expert in oil and natural gas policy, risk assessment, and emerging market economic development. He serves as an advisor to many U.S. governors and foreign governments. Kent details his latest global travels in his free Oil & Energy Investor e-letter. He makes specific investment recommendations in his newsletter, the Energy Advantage. For more active investors, he issues shorter-term trades in his Energy Inner Circle.