All eyes Monday night were on the U.S. presidential debate, the first of three before Election Day.
Donald Trump and Hillary Clinton faced off for 90 minutes - and some of it was entertaining... a bit of it even enlightening.
But to me, if felt like a big waste of time...
Sure, the two candidates covered international trade, terrorism, crime, "birtherism," immigration, and - of course - Clinton's email server.
But when it came to the economy - the engine driving the United States - all I saw or heard was a big black hole of nothing.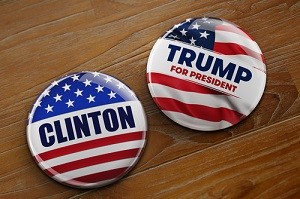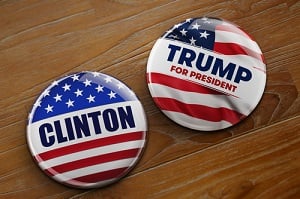 Sure, Trump hearkened back the 1970s - or maybe even the 1950s - and called for the return of a robust manufacturing economy (not going to happen). And I'm sure Clinton whispered something about "green jobs"... but I fell asleep there.
Where was the talk about technology - Silicon Valley's role in the economy, the threat of artificial intelligence, online privacy, and surveillance?
Besides some grandpa and grandma-just-got-a-computer-level paranoia about cybersecurity, we got nothing.
While I'm not one for endorsements - my job here is to show you how to profit on the markets, the news, the major trends - there was a candidate I wish was on the stage Monday night.
She could have led the conversation in a much more interesting direction...
What Could Have Been
Of course, I'm talking about Republican primary candidate Carly Fiorina.
As the former CEO of Hewlett-Packard Co. (NYSE: HPQ), Fiorina hails from Silicon Valley and, therefore, grasps the ever-growing importance of the cloud, Big Data, the Internet of Everything (IoE), and other tech sectors in both our lives and the U.S. economy.
Trending: A Double-Digit Profit Play for the Upcoming Defense "Supercycle"
When I first introduced you to Fiorina back in July 2015, I was among the very first investment analysts to suggest this former tech executive should be taken seriously. At the time, she was barely a blip on the national media's radar screen and was polling in low single digits.
During the primaries, she made a strong name for herself, primarily by shutting down GOP front-runner Donald Trump during one debate that polls show she won.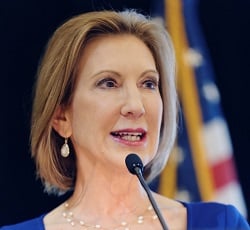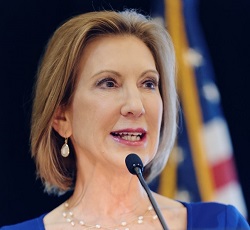 While Fiorina ended up dropping out of the primary back in February, she has remained active in politics, raising money for congressional candidates and working hard to keep Clinton out of the White House.
More importantly, however, she's using her "bully pulpit" to keep Silicon Valley and technology at the forefront of voters' minds.
Fiorina's candidacy and continuing prominence are big "wins" for tech investors and tech's place in the economy.
After all, technology isn't just the top-performing sector in the market these days - it's become a catalyst for what I call the "Convergence Economy."
With the emergence of e-commerce, semiconductors, advanced sensors, smartphones, the connected car, and the IoE, tech's rapid growth is catapulting society further into the Digital Ageas these areas continue to overlap with one another.
And there is no turning back...
That's why it's critical that those running for the White House understand the fundamental role technology plays in our lives.
Fiorina understood that. I don't think Clinton or Trump do.
That's why I hope whoever wins taps Fiorina - or a Silicon Valley Democrat - for an important place in the next administration.
Let me explain a little further...
Join the conversation. Click here to jump to comments…
About the Author
Michael A. Robinson is a 36-year Silicon Valley veteran and one of the top tech and biotech financial analysts working today. That's because, as a consultant, senior adviser, and board member for Silicon Valley venture capital firms, Michael enjoys privileged access to pioneering CEOs, scientists, and high-profile players. And he brings this entire world of Silicon Valley "insiders" right to you...
He was one of five people involved in early meetings for the $160 billion "cloud" computing phenomenon.
He was there as Lee Iacocca and Roger Smith, the CEOs of Chrysler and GM, led the robotics revolution that saved the U.S. automotive industry.
As cyber-security was becoming a focus of national security, Michael was with Dave DeWalt, the CEO of McAfee, right before Intel acquired his company for $7.8 billion.
This all means the entire world is constantly seeking Michael's insight.
In addition to being a regular guest and panelist on CNBC and Fox Business, he is also a Pulitzer Prize-nominated writer and reporter. His first book Overdrawn: The Bailout of American Savings warned people about the coming financial collapse - years before the word "bailout" became a household word.
Silicon Valley defense publications vie for his analysis. He's worked for Defense Media Network and Signal Magazine, as well as The New York Times, American Enterprise, and The Wall Street Journal.
And even with decades of experience, Michael believes there has never been a moment in time quite like this.
Right now, medical breakthroughs that once took years to develop are moving at a record speed. And that means we are going to see highly lucrative biotech investment opportunities come in fast and furious.
To help you navigate the historic opportunity in biotech, Michael launched the Bio-Tech Profit Alliance.
His other publications include: Strategic Tech Investor, The Nova-X Report, Bio-Technology Profit Alliance and Nexus-9 Network.