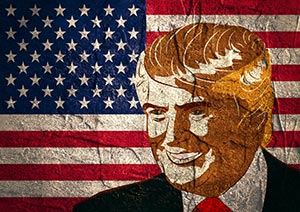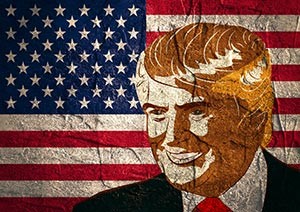 According to UK bookies' latest wagers, Donald Trump will win the election.
And such declarations from bookmakers across the pond are not to be taken lightly. After all, there are millions of euros (and dollars) at stake.
But before we get into Great Britain's current odds of a Trump win, here's some context about how bookies operate in the United Kingdom…
How UK Betting Shops Work
The UK is absolutely awash with "betting shops" – businesses solely devoted to taking bets on various events.
Most often, these bookie stores take wagers on Premiere League soccer matches with already agreed-upon odds set forth by the shops themselves.
Must Read: How to Make a Killing… When Everyone Else Is Panicking
But sometimes these firms allow gamblers to branch out and speculate (still with agreed-upon odds) on other notable affairs, raking in bets months before a specific event.
Which is precisely what UK bookies have been doing ahead of the Nov. 8 U.S. presidential election.
And, as of right now, the collective odds in betting shops across the UK favor the GOP presidential candidate, Donald Trump… by a lot…
Donald Trump Will Win and UK Bookies Will Lose
As of Wednesday — six days ahead of the presidential election — Donald Trump has outshone rival Democratic presidential candidate Hillary Clinton in Britain's book shops in both the number and the volume of wagers placed, according to figures released by Ireland's largest bookmaker, Paddy Power Betfair.
Just shy of €100,000 ($111,000) in bets have come in since Oct. 28 — and check out this massive percentage favoring Donald Trump: