It's almost here. Election Day, that is.
Are you ready?
Do you have all your "ducks in a row?"
Are you swinging for the fences with your candidate and at the same time preparing for the worst?
When it comes to your portfolio, or positioning for the "day after" and what might happen, you need to get your ducks lined up and make sure your hopeful dreams don't turn into your worst nightmare.
Today, I'm going to give you two stocks I'm buying right now... just in case.
Here's what to you need to know...
A Nightmare Scenario Could Be Building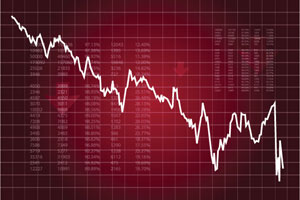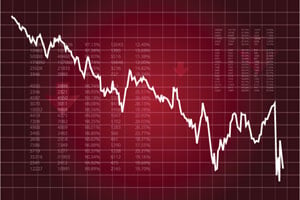 As far as the markets, a nightmare scenario isn't out of the question. In fact, it's more than just possible.
It's not that equities traded down for seven consecutive days that's worrisome, after all; we're still so close to all-time highs.
Don't Miss: This is your ticket to bigger and better returns... and it won't cost you a penny. What are you waiting for? Read more... 
It's not that net earnings are probably going to fall again this quarter, marking seven straight quarterly drops, because after all, we're still so close to all-time highs.
It's not that the Fed is seeing stronger wage growth in a tightening labor market and is likely to raise rates in December that's worrisome, because we're so close to all-time highs.
In fact, nothing should be that worrisome for the markets, including this election, because after all, we're still so close to all-time highs.
Unless of course you're worried precisely because we're so close to all-time highs.
I am.
What we need to worry about is profit-taking, precisely because we're so close to all-time highs.
There's a lot of money sitting on the table, which could get wiped off if election jitters turn to profit-taking, which forces traders and investors to the exit doors to actually book their paper profits, all at the same time.
With a lot of negatives hanging in the background, and the markets so close to all-time highs, some are starting to believe they're close to turning the corner and leaving all the bad news behind and just flat-out discounting lingering doubts all the way to higher all-time highs and then some.
But not many folks are thinking that way. And that's what is worrying me the most.
The election could be the sell trigger that gets a negative feedback loop churning.
So it makes sense to expect the unexpected and be prepared for what could be a nightmare scenario.
Last week, I recommended buying volatility, expecting it to ratchet up - if not soar - in the event of widespread, panicky selling.
I also recommended straddling the market by buying calls on a market-based ETF and buying calls on an inverse market-based ETF. I prefer buying calls because puts have been somewhat overpriced lately as investors increasingly edge into them for election protection.
Here are two stocks I think could skyrocket if things get ugly on Tuesday...
Join the conversation. Click here to jump to comments…
About the Author
Shah Gilani boasts a financial pedigree unlike any other. He ran his first hedge fund in 1982 from his seat on the floor of the Chicago Board of Options Exchange. When options on the Standard & Poor's 100 began trading on March 11, 1983, Shah worked in "the pit" as a market maker.
The work he did laid the foundation for what would later become the VIX - to this day one of the most widely used indicators worldwide. After leaving Chicago to run the futures and options division of the British banking giant Lloyd's TSB, Shah moved up to Roosevelt & Cross Inc., an old-line New York boutique firm. There he originated and ran a packaged fixed-income trading desk, and established that company's "listed" and OTC trading desks.
Shah founded a second hedge fund in 1999, which he ran until 2003.
Shah's vast network of contacts includes the biggest players on Wall Street and in international finance. These contacts give him the real story - when others only get what the investment banks want them to see.
Today, as editor of Hyperdrive Portfolio, Shah presents his legion of subscribers with massive profit opportunities that result from paradigm shifts in the way we work, play, and live.
Shah is a frequent guest on CNBC, Forbes, and MarketWatch, and you can catch him every week on Fox Business's Varney & Co.