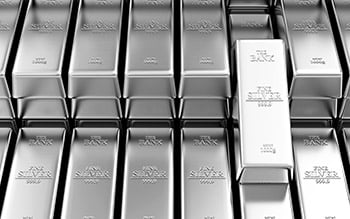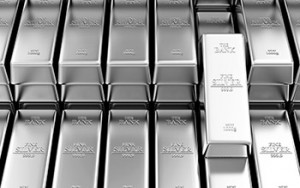 Money Morning Resource Specialist Peter Krauth has a bold new silver price prediction for after the election. No matter which candidate wins the 2016 presidential election, he sees silver prices headed higher by the end of the year.
Krauth has 20 years of experience as a commodity analyst and portfolio advisor, with a special expertise in precious metals.
Before we discuss Krauth's silver price prediction and his price target, let's look at how silver prices have been trending…
How Silver Prices Have Been Trending
Silver prices today (Tuesday) remain steady above their psychologically significant $18 level. However, they are still nearly $2 shy of their high for this year.
That high was hit back in early August, when the price of silver peaked at $20.70. Shortly after, silver prices fell 14% to a low of $17.28 after a small correction in early October. Still, silver managed to stay above its 200-day moving average during this turbulent period, according to Krauth.
In the last six trading days, silver prices have climbed over 6% from $17.60 to $18.70. This rally resulted from the Fed's decision on Nov. 2 to not raise interest rates this month. It's only taken two trading sessions for silver to jump above its 50-day moving average, Krauth says.
On Nov. 3, however, there was a slight blip in this silver price rally. Along with gold, silver prices dropped 1.1% to $18.03. The sell-off followed news from the United Kingdom High Court that Britain couldn't exit the European Union without parliamentary approval. This obstacle for Brexit lowered the safe-haven appeal of silver. But by Thursday's close, silver prices resumed their rally and finished up at $18.32.
Krauth sees these gains continuing in 2017 – no matter who wins the election…
Here's why…
Our Silver Price Prediction After the Election