In his bid to build a staff of "the greatest people, the most incredible people," the new president has selected chiefly members of "the 1%" elite.
In fact, President Donald Trump's cabinet net worth amounts to roughly $9.5 billion for all 17 people combined, according to a PolitiFact report released on Dec. 30.
That's roughly equivalent to 58 Taylor Swifts, Time noted on Dec. 14.
That's 30 times greater than the total worth of former President George W. Bush's cabinet, according to NBC News on Dec. 7.
It's also more than the net worth of the 43 million "'least wealthy' American households combined… and over one-third of the 126 million households total in the U.S.," Quartz claimed on Dec. 15.
Now, there is some debate about the actual net worth of Trump's cabinet – but PolitiFact's $9.5 billion figure is in the middle…
The Boston Globe, NBC News, and CBS News put their Trump cabinet net worth estimates in the $13 billion to $14 billion range. On the low end of the estimates is $6 billion, from Bloomberg.
Regardless, from the numbers we've seen, it looks like all of the people – yes, all of them – appointed to work in Trump's cabinet are each extremely rich.
Here's a look at five of the wealthiest members – a few reach billionaire status, a couple are art enthusiasts, one seems to be collecting yacht club memberships…
Trump's Cabinet Net Worth: 5 of the Richest, Putting Roughly $4.6 Billion in the White House
For Secretary of Labor: Andrew Puzder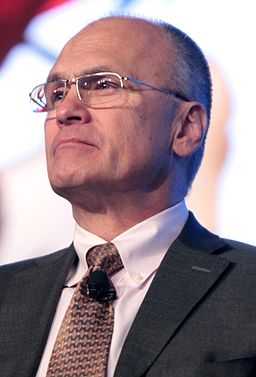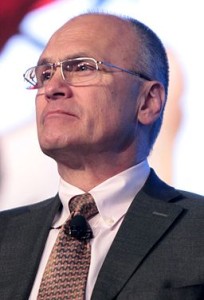 Net Worth: $45 million (at least, according to Forbes on Dec. 22, 2016).
Andrew Puzder is the CEO of CKE Restaurants, the company that runs Carl's Jr. and Hardee's. Exact sums about Puzder's net worth are widely debated among media sources because his financial disclosures are private…
However, there are some things we do know about Puzder's wealth…
In 2009, Graphiq, a technology company that creates data-based infographics, pegged Puzder's income at $7 million and his reported accumulated compensation at $30 million. Then, in 2011, the Pacific Coast Business Times reported that Puzder pulled in $10 million that year. And in 2012, he made $4.85 million, according to his now-deleted profile at Forbes.
As secretary of the Department of Labor, Puzder will be in charge of protecting workers and enforcing workplace laws regarding wage theft. Critics of his appointment allude to his stance on workplace protection laws as proof he's not fit for the job.
Don't Miss: Know Exactly What to Buy, What to Sell, and How to Protect Your Money in 2017
You see, Puzder believes current workplace laws – like those mandating 30-minute breaks – stifle and chase away businesses looking to grow, reported The OC Register in 2014. He is also a staunch promoter of workplace automation.
Interesting Wealth Tidbit: In 2015, Puzder promoted arguably controversial ads for Carl's Jr. featuring scantily clad women. "I like our ads. I like beautiful women eating burgers in bikinis. I think it's very American," Puzder said in an interview with Entrepreneur magazine that year.
For Secretary of the Treasury: Steven Mnuchin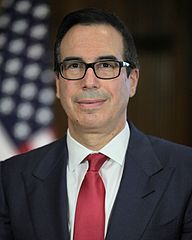 Net Worth: At least $166 million, but estimates put it as high as $500 million.
A Jan. 11 Fortune analysis of the former Goldman Sachs Group Inc. (NYSE: GS) banker and Hollywood financier's public filings revealed his net worth could be as high as $500 million. The exact amount is murky because federal financial disclosure forms allow cabinet nominees to declare the value of their assets in ranges rather than fixed-dollar amounts. There was one issue with Mnuchin's most recent filings earlier this year, however.
And he had an excuse at the ready for this fiscal discrepancy…