The Saudi Aramco IPO timing has captivated investors interested in owning a share of the world's biggest oil company.
Despite the Saudi government announcing last January it was selling part of its crown jewel oil company, there has been no official Saudi Aramco IPO date. Tentative dates were set for this year, but now Aramco leaders suggest the IPO won't be until 2019.
That's because the company's public offering is uniquely difficult, and one big obstacle is still holding up the IPO.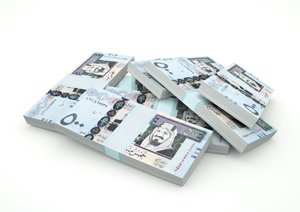 The Saudi oil company is completely unique - it's owned by the Saudi government and controls their lucrative oil reserves. This presents a one-of-a-kind opportunity to prospective investors, but it also means the IPO is complicated and slow-moving. That includes shopping the company to stock exchanges across the world, but that's proving to be a big hurdle.
Today, we're going to break down what's holding up the Aramco IPO listing, including why investors should be cautious about it landing on a stock exchange too quickly...
Why Is Aramco Going Public?
Saudi Aramco has been wholly owned by the Saudi government since 1980, and the government takes 85% of the company's revenue. That's made the Saudi Aramco IPO announcement a surprise.
Energy Breakthrough: One gallon of this new "crystal fuel" could get you from New York to L.A. and back... seven times! Read more...
The company's Jan. 8, 2016, announcement that it was considering an IPO said it was part of the Saudi government's economic reform plan. But the Aramco IPO announcement also came during a period of historically low oil prices, which meant the Saudi government wasn't making nearly as much money from oil as it had been.
Sign up for SMS so you never miss special events, exclusive offers, and weekly bonus trades.
Between its high of $114.81 in June 2014 and the day Aramco announced it was exploring an IPO, the price of Brent crude oil plummeted 70% to $33.55.
By October 2016, the Saudi deputy prime minister of economy and planning said the government would be bankrupt in three to four years if nothing changed.
With 90% of the kingdom's budget coming from Aramco, a blow to world oil prices suddenly meant the country was taking in less money. But actually selling the oil company could keep the government solvent. According to The Wall Street Journal, the Saudi Arabian Oil Co. could be worth over $10 trillion dollars as of Jan. 8.
Since then, the Saudi Aramco IPO valuation has come down to around $2 trillion. But even at $2 trillion, a 5% public offering of the company would be worth $100 billion. That would make Aramco the biggest IPO of all time, four times bigger than the Alibaba Group Holding Ltd. (NYSE: BABA) IPO.
That sort of valuation comes from the sheer volume of oil Aramco controls. Unlike other countries and Aramco's competitors, Aramco controls all of Saudi Arabia's oil. That gives it unfettered access to the world's second-largest oil reserves. Right now, Aramco produces about 10% of the world's oil by itself.
Investors are excited about this opportunity, and with oil prices still trading at half their 2014 high, selling a chunk of the $2 trillion Aramco could be a way to stem the kingdom's budget problems.
But the unique nature of Aramco makes its public offering complex, and that's restricted the Aramco IPO timing...
The Saudi Aramco IPO Is Making Progress, but Slowly
Saudi Aramco is taking important steps toward going public, but it still has a final hurdle to overcome.
In February, Aramco chose a small investment bank, Moelis & Co. (NYSE: MC), as an IPO advisor. After a year of speculation, that was a clear sign the company was taking serious steps toward an IPO.
Trending Now: Even the Best Big Oil Stocks Can't Beat These Small Companies
Then in March, Aramco hired banks to underwrite the IPO. The Saudi Aramco underwriters are Morgan Stanley (NYSE: MS), JPMorgan Chase & Co. (NYSE: JPM), and HSBC Holdings Plc. (NYSE ADR: HSBC). The hiring of underwriters was major Aramco IPO news, not only because it signaled the company was another step closer to selling, but because the IPO is estimated to accrue a staggering $1 billion in fees for participating banks.
The next big step for the Aramco IPO is deciding which stock exchange to list Aramco shares on. That's a much more complex decision than it sounds like.
Choosing a stock exchange to sell shares of Aramco is holding up the IPO because the company has to untangle itself from the Saudi government.
Aramco is going to list some shares on its home stock exchange, but it also wants to list shares on a major global stock exchange. According to a February 2017 WSJ report, the company is homing in on Western exchanges, including the New York Stock Exchange and the London Stock Exchange.
Listing on a global stock exchange will give the IPO a bigger impact. An exchange like the NYSE or LSE would attract more investors, and it would give the company wider exposure.
But choosing an exchange to hold the Saudi Aramco IPO listing is turning into a big obstacle, and investors should pay careful attention to how the company is trying to get around it...
This Is Slowing Saudi Aramco IPO Timing