Periodically we update you on our latest best stocks to buy now - stocks our experts have named good buys. This edition brings you five picks that have an established track record and also give you access to the most exciting new trends of the future. So they can provide profits for years - even generations - to come.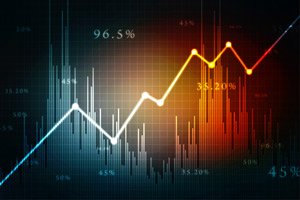 First, a company that started with a broken saw blade and a plow is now a world leader in next-generation vehicles.
Then, one of the most trusted makers of outdoor apparel is unfazed by industry headwinds.
Next, one of our favorite plays on legal marijuana is not a small startup but a 150-year-old gardening blue chip.
Then, as America rebuilds after hurricane season, we look at a company providing one of the Earth's most versatile materials.
And finally, we highlight an ETF that manages to get you in on the ground floor of new IPOs while offering safety and consistent performance.
Here are our five latest best stocks to buy now...
Best Stocks to Buy Now No. 1: This Company Predates the Car by 50 Years, but Is Leading the Charge to Autonomous Vehicles
Driverless transportation is the most highly anticipated technology in the world right now. But you might not realize that it has already arrived.
"We kind of laugh when we see news stories about self-driving cars, because we've had that for years," Jason Poole told The Washington Post in 2015.
Poole owns a small family farm in Kansas. Thanks to driverless technology, he doesn't have to spend hours on a tractor. Instead he drives the first curved row on the hilly terrain - to teach the lay of the land - and then lets the machine do the rest.
But it isn't Alphabet Inc. (Nasdaq: GOOGL) or Tesla Inc. (Nasdaq: TSLA) that makes the driverless tractor.
It's Deere & Co. (NYSE: DE), owner of the iconic John Deere brand. Founded in Illinois in 1837, Deere has spent the last 20 years positioning itself as a leader in autonomous vehicles.
Lawnmowers and tractors that drive themselves are just the beginning. Some of Deere's vehicles have the ability to collect information about production and soil quality and make adjustments to changing crop conditions. And thanks to a new acquisition, they'll soon even be able to identify and target weeds.
Earlier this year, Deere bought Silicon Valley-based Blue River Technology for $300 million. Blue River's artificial intelligence saves farmers money by allowing them to only use herbicide where it's needed and also equips machines to perform crop analysis and perform routine physical tasks on the farm.
Savvy moves like the Blue River acquisition "should help Deere remain at the forefront of what's known as precision agriculture," says Money Morning Director of Technology & Venture Capital Research Michael Robinson.
Shares have risen 50% over the last year as Deere has beaten earnings expectations in each of the last four quarters. It's already up 9% since Michael recommended it on Sept. 13, so if you want to get in on the driverless vehicle revolution, snatch up this stock as soon as you can.
Energy Breakthrough: One gallon of this new "crystal fuel" could get you from New York to L.A. and back... seven times! Read more...
Deere isn't the only company in the robotics and automation field that Michael is excited about. Check out some of his other favorites, including Apple's key supplier of vision sensors, here.
Best Stocks to Buy No. 2:  While Other Apparel Companies Languish, This Former Mom-and-Pop Hat Shop Can Weather the Storm
Retailers have been forced to close thousands of stores this year in the United States, thanks to the Amazon effect. And Business Insider reported in April that the Retail Ice Age has been weighing on the fashion industry as well, as brands like The Limited, Guess, and American Apparel have struggled to stay afloat.
Of course, you wouldn't know it from looking at our second pick.
Industry headwinds haven't been strong enough to overcome this stalwart. This 80-year-old apparel company has managed to beat earnings expectations for 18 consecutive quarters and is on pace to grow earnings by a healthy 3.3% in 2017.

[mmpazkzone name="in-story" network="9794" site="307044" id="137008" type="4"]
Maybe that's because the company has a history of resilience in the face of adversity. Its founders fled Nazi Germany in the 1930s and started the company as a small hat shop in Portland, Oregon. Since then, the family business has grown into a $2.4 billion apparel giant distributing to more than 70 countries. It still bears the name of the river nearby the original store: Columbia Sportswear Co. (Nasdaq: COLM).
Columbia is well-known for the cold-weather apparel of its flagship brand. But its current family of brands - including the lifestyle brand prAna, acquired in 2014 for $190 million - gives the company diversification across all four seasons and five continents.
The company continues to innovate, too. Three decades after the debut of its wildly popular 3-in-1 "Bugaboo" jacket, Columbia has unleashed its unique line of "OutDry" products. From jackets and pants to shoes and boots, these products protect you from the elements while allowing body moisture to escape, keeping you comfortable and dry in any situation.
COLM has been up and down over the last year, as investors are understandably wary of putting money into apparel companies. But as Columbia continues to put up strong numbers, it's going to be hard for investors to ignore in the long term.
Even as the industry struggles, Money Morning Technical Trading Specialist D.R. Barton says Columbia's "commitment to diversification and growth will be able to supercharge this stock for years."
Best Stocks to Buy No. 3: It's Growing Weed, Not Killing It, That Makes This Company a Great Bet for the Future
The legal marijuana industry is experiencing a gold rush - or a "green rush." Legal cannabis sales in North America hit $6.7 billion in 2016, up 30% from 2015 and 46% from 2014. And Arcview Market Research projects sales to reach $22.6 billion by 2021.
Obviously there's a tremendous amount of money to be made in weed legalization. But it's not just the small, upstart companies in a handful of states that stand to gain. One of the most reliable profit plays comes from a $5.6 billion enterprise that began nearly 150 years ago in Marysville, Ohio.
That's Scotts Miracle-Gro Co. (NYSE: SMG), a leader in lawn care and gardening products and maker of the familiar Roundup brand of weed-killer.
SMG has made a big investment in the legal marijuana industry by diving into hydroponics. It's a plant-growing method that's been around for at least 400 years, but it has taken on new significance in the age of large-scale marijuana production.
Because of their specific needs for light and dark, marijuana plants are most effectively grown indoors. Hydroponics makes this process easier by using nutrient-enriched water instead of soil.
In 2014, Scotts created a subsidiary called the Hawthorne Gardening Co., which has managed the company's interests in hydroponic technology. Two years later, Hawthorne began the process of investing half-a-billion dollars into hydroponics acquisitions, including large stakes in indoor lighting producer Gavita and plant supplement producer American Agritech.
Even without any further marijuana legalization on the way, this would have been a savvy move. Manifest Minds LLC projects the value of hydroponically grown plants to rise more than 40% between 2013 and 2018.
Special Report: Cannabis Is the Gold Rush of the 21st Century - 30 Stocks to Invest in Now. Details here...
But with legal marijuana consumption set to explode in the coming years, Scotts Miracle Gro provides investors with the safety and reliability of a Fortune 1000 company with the opportunity to rake in cash from a burgeoning industry.
"Scotts is the clear choice to anchor the low-risk end of the spectrum," Michael Robinson says. "And its early move to embrace the cannabis community could help turn it into a robust grower."
Best Stocks to Buy No. 4: As Americans Rebuild Their Damaged Communities, This Company Provides Much-Needed Resources
Several regions in the southern United States now find themselves facing the intimidating task of rebuilding after being ravaged by hurricanes this year. We can't possibly overstate the tenacity this requires, but Americans will no doubt knuckle down and do what's necessary for their communities.
Large-scale building projects require a lot of materials. And in residential projects in particular, builders will need a steady supply of copper.
The red metal, as D.R. Barton says, is "one of the most versatile materials on Earth." Its conductive properties make it ideal for use in electronics and wiring. It's also frequently used in water piping and heating and cooling systems.
Our fourth pick is one of the leading suppliers of copper (as well as other base and precious metals) in the Americas: Hudbay Minerals Inc. (NYSE: HBM).
Hudbay has been around since 1996 (when it was known as Pan American Resources). The stock was hit hard between February and June, when investors grew skittish over its issuance of 24 million new shares.
But as D.R. Barton pointed out, Hudbay was raising capital in order to expand its operations - typically a positive for business. The company launched three new mine projects, all in the vicinity of existing mines to limit risk.
After that fall earlier in the year, Hudbay has been on the rise since June. Rebuilding efforts in Texas, Florida, and Puerto Rico should continue to boost revenue and shares over the next several months or more.
So how long should you hold onto the stock after you buy it? For this intermediate-term trade, D.R. says to target a "Momentum Continuation Extreme." Find out how it works here...
Best Stocks to Buy No. 5: This ETF Gives You First Dibs on Big IPOs with Substantially Lower Risk
IPOs can be thrilling. Imagine getting in on Amazon.com Inc. (Nasdaq: AMZN) in 1997 for $15 (worth over $7,500 today after stock splits) or Alphabet Inc. (Nasdaq: GOOGL) in 2004 for $85 (over $2,000 today). Even grabbing a piece of Alibaba Group Holding Ltd. (NYSE: BABA) after its IPO in 2014 (as Money Morning Chief Investment Strategist Keith Fitz-Gerald recommended) would have netted you a 95% gain by now.
But IPOs are also risky. For every Alibaba, there's a Shanda Games (now private) or a Snap Inc. (NYSE: SNAP) that's a major disappointment.
That's where First Trust U.S. Equity Opportunities ETF (NYSE Arca: FPX) comes in. This exchange-traded fund includes roughly 100 holdings, including some of the biggest companies to go public in the last few years - such as Arista Networks Inc. (NYSE: ANET), Match Group Inc. (Nasdaq: MTCH), and Coupa Software Inc. (Nasdaq: COUP).
Because most of the stocks in FPX only make up about 1% of the portfolio, no one stock is going to sink the fund. And First Trust balances out those young startups with some reliable big names like Hewlett Packard Enterprise Co. (NYSE: HPE), Tyson Foods Inc. (NYSE: TSN), and the Kraft Heinz Co. (Nasdaq: KHC), which provide an extra layer of protection.
The principle in play here is that it's foolish to invest in IPOs and then drop them once they're no longer new. So FPX holds on to select stocks for the long haul. That way the fund doesn't get burned by selling stocks before the initial volatility has settled down.
The strategy is clearly working. FPX is up 20% in 2017. It's been on a remarkably steady rise since early 2016 and is up 127% over the last five years. That's 63% better than the S&P 500 during that time.
"With a healthy mix of new and stable holdings, FPX is the best way to profit from IPOs," Michael Robinson says. It gives you access to some of the most exciting companies going public (like, say, Elon Musk's SpaceX, which could debut in 2018) "without the risk and volatility of buying in on day one."
Up Next: This Is Creating Billionaires
More millionaires and billionaires come out of technology than any other sector in the market.
And this is the fastest-moving technology we've ever seen. It's projected to grow 63,000% and create $7 trillion in new wealth.
Will you be able to capitalize on these windfall profits? Click here now to learn more...
Follow Money Morning on Facebook and Twitter.
About the Author
Stephen Mack has been writing about economics and finance since 2011. He contributed material for the best-selling books Aftershock and The Aftershock Investor. He lives in Baltimore, Maryland.