The Dow is up a meager 2.76% so far in 2018 after exploding for over 240% growth since March 2009. That sudden slowdown is just one of the factors that has some investors worried about a possible stock market crash in August 2018.
In fact, the nine-year bull market will become the longest bull market on record by the end of this month, which means it might be nearing its end.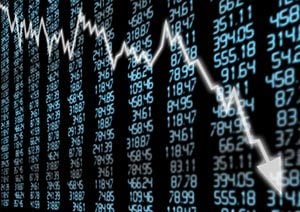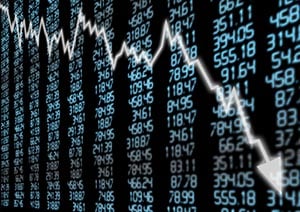 While we can't predict a stock market crash in 2018 with any certainty, we know that bull markets don't last forever, and pullbacks and bear markets are simply normal parts of the market cycle.
But a market crash in 2018 could do serious damage to your portfolio.
This is why it pays to be as prepared as possible so you can protect your money - and even profit - if the worst-case scenario unfolds.
We have three recommendations that can help you weather any market storms and even make a profit under the right conditions...
Use Gold to Protect Your Wealth
Our first stock market crash protection strategy is to own some gold. This precious metal is a useful and common hedge against an uncertain market.
During the 2008 financial crisis, the Dow lost 49% of its value from peak to trough, while gold appreciated 5% during the same period.
How to Profit Off This $11.1 Billion Money Pool: By following a few simple steps, one IRS directive could help set you up to receive checks of up to $1,795 every single month thanks to a genius investment. Learn more...
Money Morning Chief Investment Strategist Keith Fitz-Gerald tells investors that the stability of gold is an asset to any investor's portfolio. He advises, however, that investors limit gold investments to about 5% of an overall portfolio.
And you don't have to buy physical gold either. In fact, that can be costly.
Instead, the SPDR Gold Trust ETF (NYSE Arca: GLD) is his top recommendation because it is well-established, closely tracks the price movement of gold, and is also easy to buy and sell.
This ETF trades like any other security and its prices closely mirror the fluctuations in the price of gold. This is a much simpler holding than buying and storing gold coins or bars.
Once you buy some gold, our second strategy can provide even more profits if the stock market crashes...
Short the Market with This Method
You can profit from the poor fortune of any company by shorting its stock. But shorting stocks can carry huge risks.
Fortunately, there is a way to short the overall market and limit your losses.
If you are certain the market is about to dive, or it begins to pull back and you believe it will only fall further, then you can buy an inverse ETF.
Keith recommends the Rydex Inverse S&P 500 Strategy Fund (MUTF: RYURX), which is a mutual fund trading inversely to activity in the S&P 500.
When the S&P 500 goes down, RYURX goes up.
While you aren't exposed to unlimited losses with this fund, it's still risky. If you buy shares in RYURX and the bull market continues, you will lose money.
For this reason, you shouldn't put more in this fund than you are willing to lose. And it shouldn't be held over the long haul. You'll need to exit as soon as the market stabilizes.
Our third and final strategy will help protect your portfolio while maximizing your profit potential when the recovery hits.
These two stocks not only have a track record of growth during crises, they have double-digit profit potential right now...
Buy Unstoppable Trends Stocks