Your Advisors
Peter Krauth
- Money Morning - Only the News You Can Profit From.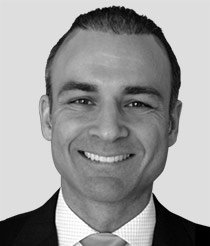 Peter Krauth
A former portfolio adviser and a 20-year veteran of the resource market - with special expertise in energy, metals, and mining stocks - Peter uses the close contacts and connections he amassed over the years to exploit the moneymaking potential of every kind of commodity.
Peter travels around the world to dig up the latest and greatest profit opportunity, whether it's in gold, silver, oil, coal, potash, chromium, or even water. He has also contributed some of the most widely read and highly regarded investing articles on Money Morning.
Peter holds an MBA from McGill University.
Read, Watch & Share Peter
Click here to read more stories