Best stocks to buy for the week ending July 18, 2014: Each week our experts give Money Morning Members a new batch of the best investment ideas - for free.
Last week, we gave readers four smart picks in the healthcare sector, a natural gas tech company that has already gained 105% since our expert recommended it in February, and a methane producer/distributor that is poised to cash in on the upcoming propane shortage this winter.
We also highlighted three semiconductor tech penny stocks with tremendous upside, 16 companies that just increased their dividend payouts, and three Bakken Shale enterprises to watch.
Get these, plus more, in our latest list of the best stocks to buy now...
Add These Picks to Your "Stocks to Buy" List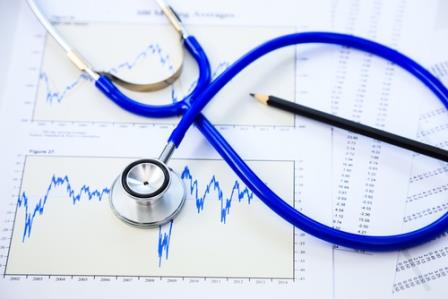 Robinson also revisited a stock pick that he'd recommended five months ago. It's already soared 105% since then, and he believes today's price (at a little over $58 per share) is still too cheap. This natural gas tech company has increased its earnings per share by an average of 78% over the last three years. Robinson's "conservative estimate" is that it'll grow by another one-third moving forward, giving investors an earnings growth rate of 24%. At that rate, profits and the stock price could double again in as little as three years...
Propane is about a lot more than just firing up the family grill - it heats more than 6 million homes, fuels equipment and vehicle fleets, and is instrumental on farms for drying grain for storage and keeping livestock warm in the winter. But like any fuel, it's susceptible to costly shortages. The last propane-related "energy crunch" hit in January and February, and rural households had to pay through the nose just to keep warm. Now, another tough winter for propane is taking shape. Shortages like these have the potential to create serious payouts - if you know how to invest. Money Morning Global Energy Strategist Dr. Kent Moors recommended a company in line for a windfall - it's a Vancouver-based methanol producer that has major domestic and foreign market exposure. In a propane crisis, supply problems will be a catalyst for increasing methanol prices, driving this pick higher and higher...
Money Morning experts love the semiconductor industry, which - as measured by the SPDR S&P Semiconductor ETF (NYSE Arca: XSD) - is up 22% so far in 2014. "Smartphones may be the main catalyst behind this semiconductor boom," Money Morning Defense & Tech Specialist Michael Robinson said. According to the International Data Corporation, more than 1 billion smartphones were purchased globally in 2013. That number is expected to jump 70% to 1.68 billion by 2017. And the Semiconductor Industry Association itself recently reported that worldwide sales of semiconductors reached $78.47 billion during the first quarter of 2014 - the highest ever total for the first three months of a year. But you can get in on this industry at a discount, with three penny stocks to buy now before their share prices soar...
Last week, the Bakken Shale formation of North Dakota and Montana made top financial news when Whiting Petroleum Corp. (NYSE: WLL) announced plans to purchase Kodiak Oil & Gas Corp. (NYSE: KOG) - the combined company produced more than 107,000 barrels of oil equivalent in the first quarter of 2014. What made the merger so important for energy investors is it underscored the huge production growth the Bakken is currently experiencing. According to the U.S. Energy Information Administration, production from the Bakken Shale will reach approximately 1,112,000 barrels per day in August. The region has helped catapult the United States to become the world's largest oil producer. Last week we identified three of the biggest Bakken Shale players capitalizing on the Bakken's explosive growth...