On Friday, a report surfaced that Google (Nasdaq: GOOG, GOOGL) was in talks to buy a 40% stake in eBay (Nasdaq: EBAY) for $85 billion at $68 per share.
Investors have asked "will Google buy eBay" for years, and the blurb - which MarketWatch cited as unconfirmed - sent EBAY stock flying as high as 4.7% that day. Options volume spiked to 2.4 times normal, according to data from options analytics firm Trade Alert. Shares ultimately finished up 2.98%, after the rumor was dispelled by an eBay spokesman.
Even though the two e-commerce giants won't be partnering up right now, a future deal could make sense.
While eBay stock has performed well overall during the last five years (shares have zoomed more than 110%), most of its growth came between 2010 and 2012. Over the last 12 months, eBay stock has fallen nearly 5%.  
The company has been criticized for not spending enough in capital investments - a must to stay on top in the fast-paced e-commerce business. For instance, it spent $1.25 billion in 2013 - less than half of e-comm king Amazon's (Nasdaq: AMZN) $3.44 billion expenditure. And just-released same-store sales (SSS) data showed that eBay's same-store sales - an indication of sales growth - grew only 5.9% in August. That's well under the 13.1% August e-commerce growth rate released by the U.S. Department of Commerce. By comparison, Amazon's August 2014 SSS came in at 45.1%.
A shot in the arm from a Google stake may be just what eBay needs.
What's in it for Google stems from eBay's wholly owned subsidiary...
Why Google Could Buy eBay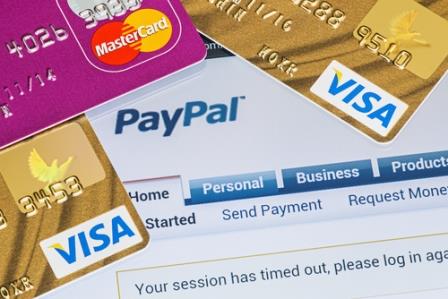 In 2012, eBay's online payment site PayPal processed $145 billion and accounted for approximately 40% of eBay's revenue.
Google has an online payment service called "Google Wallet," but a stake in eBay would vastly expand GOOG's market share in the industry - which is absolutely soaring due to mobile growth. 
By 2017, the mobile payment sector is predicted to be worth $721 billion, according to data compiled by Statista, compared to $235.4 billion in 2013.
Gaining solid ground in the online payment sector became a more pressing matter following an announcement from Apple (Nasdaq: AAPL) last week.