Amazon.com Inc. (Nasdaq: AMZN) made headlines a few days back when it revealed first-quarter cloud sales of $1.56 billion.
That's a stunning year-over-year gain of 49%. And AMZN stock has seen a 71% surge since Jan. 2, 2015. CEO Jeff Bezos says his company's cloud-based Amazon Web Services will likely be a $5 billion business this year.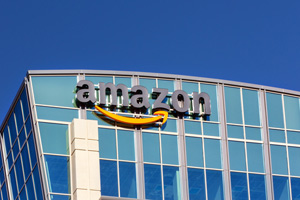 I always recommend that you focus on growth, but in this case, I believe there is more stable and affordable way to play the cloud. After all, Amazon's profits dipped in the first quarter – and the e-commerce site's stock remains a tad volatile.
No doubt, Amazon's and the overall market's swings can be unnerving and lead some investors to want to throw in the towel.
However, you won't be doing that after you learn more about the upside I see in three of tech's hottest sectors, including cloud computing, for the rest of the year.
Today I want to show you how to play them in ways that will beat the market – and help you sleep at night…
Beating the Odds
At the end of last year, I forecasted a strong year for tech stocks.
And that's exactly how events have played out. Since Jan. 1, the Nasdaq Composite Index is up 7.1%, more than doubling the return of the Standard & Poor's 500 Index.
At the time, I also said to make market-trouncing gains, you have to "be a 'stock-picker' winner."
However, as much as I love growth stocks like Amazon, I very much believe in taking a balanced approach to creating tech wealth.
That means besides picking market-beating stocks, we also need to find great exchange-traded funds (ETFs) that we can count on for years to come.
In fact, ETFs are a great way to play the choppy markets we've been seeing all year. They allow you to focus on rapidly growing tech sectors and give you diversification – meaning your risk is spread out among dozens of companies.
In other words, through ETFs we can put entire tech sectors and dozens of companies to work for us. That way, if a few companies in a hot sector falter, the rest will carry the day.
Today, I've picked out three ETFs that I'm calling Diversification Profit Plays. You'll want to hold for these for the long haul…
Join the conversation. Click here to jump to comments…
About the Author
Michael A. Robinson is one of the top financial analysts working today. His book "Overdrawn: The Bailout of American Savings" was a prescient look at the anatomy of the nation's S&L crisis, long before the word "bailout" became part of our daily lexicon. He's a Pulitzer Prize-nominated writer and reporter, lauded by the Columbia Journalism Review for his aggressive style. His 30-year track record as a leading tech analyst has garnered him rave reviews, too. Today he is the editor of the monthly tech investing newsletter Nova-X Report as well as Radical Technology Profits, where he covers truly radical technologies – ones that have the power to sweep across the globe and change the very fabric of our lives – and profit opportunities they give rise to. He also explores "what's next" in the tech investing world at Strategic Tech Investor.