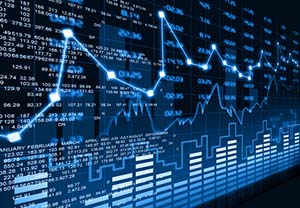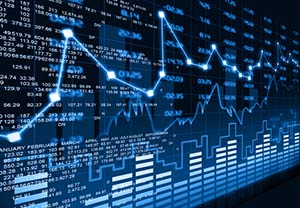 It was another volatile day for the markets on Wednesday as the Dow Jones Industrial Average  fell more than 200 points and tech stocks yanked the Nasdaq down more than 1%. Retail stocks had their worst day since 2011 after an array of bad sales reports and news of a merger being blocked by a federal judge. Despite the 200-plus-point drop, the S&P Volatility Index (VIX) only increased 6.8%.
Here's what else you need to know about the markets on May 11, 2016.
The 5 Most Important 2016 IPOs to Watch: There was a shocking absence of IPO activity in 2015. But we'd like to see these five companies go public in 2016. If they do they'll be the most exciting and promising deals of the year…
First up, check out the results for the Dow Jones, S&P 500, and Nasdaq:
Dow Jones: 17,711.12; -217.23; -1.21%                             
S&P 500: 2,064.46; -19.93; -0.96% 
Nasdaq: 4,760.69; -49.19; -1.02%
Now, here's the top stock market news today…
DJIA Today: Retail Stocks Slump, Disney Disappoints on Q2 Earnings
Shares of Walt Disney Co. (NYSE: DIS) fell more than 4.5% after the company fell short of earnings expectations after the bell on Tuesday. The quarterly earnings decline – the first for the company in five years – was a surprise due to the massive profits the firm earned from its blockbuster films "Star Wars: The Force Awakens" and "Zootopia." The company also cited a decline in subscribers to its sports network ESPN as cord-cutting becomes an increasing trend among Americans. So, what should you do after Disney's earnings report?
The hedge fund industry kicked off its 2016 Salt Conference in Las Vegas, and some of finance's biggest names have gathered in Las Vegas to discuss the state of the markets and what lies ahead for the U.S. economy. But the biggest topic on the ground isn't oil prices. Three morning sessions all debated the possibility of a Trump presidency. The conclusion: Gold prices could see a rally if Trump provides any political risk. So, should you buy gold if Donald Trump becomes president?
The online lending industry continues to face calls for transparency and new regulatory oversight. The U.S. Treasury Department issued a report on Tuesday that raised concerns about consumer protection laws and the business practices as one of its leading firms – Lending Club Corp. (NYSE: LC) – becomes embroiled in a financial scandal. Of course, our Capital Wave Strategist raised concerns about this industry back in 2015, when Shah warned investors to keep their money away from these networks. Shares of Lending Club were off another 0.5% on Wednesday, and shares are now down nearly 80% from their 52-week high. Buyer beware.
Crude oil prices rallied 3.1% after the U.S. Energy Information Administration shocked traders by announcing the nation's first weekly draw of crude inventories in six weeks. The decline accompanied supply concerns in Africa and Canada. Brent crude pushed up 4.1%. Wildfires in Canada and a series of attacks on infrastructure in Nigeria continue to weigh on sentiment.
Now, let's look at the day's biggest stock movers and the must-own stock for today…
Top Stock Market News Today
We believe there are three reasons why the Facebook stock price will continue to climb. In fact, our Director of Tech & Venture Capital Research believes the Facebook stock price will gain 133% in just four years…
Follow Money Morning on Facebook and Twitter.
We're Seeking Maximum Profit from These "IPO Icebreakers": 2016 has been a rough year for IPO investors, but that's about to change in the most lucrative way possible. Here's what you need to know to get ready for the turnaround…
Join the conversation. Click here to jump to comments…
About the Author
Garrett Baldwin is a truly self-made, 38-year-old Mensa millionaire with four degrees from the nation's top universities: Northwestern, Johns Hopkins, Purdue, and Indiana University. His biggest accomplishment, however, is his Quantum Loop invention - a trading technology that completely changed his life. Thanks to his unique career path in "competitive intelligence," Garret was inspired by a radar system used by the military to develop his Quantum Loop. It is the first known innovation that can both time the market and an individual stock simultaneously. After eight years of rigorous backtesting and countless successful trades, the rest is history. He's now a millionaire living in one of the richest ZIP Codes in America. Garrett's also a best-selling author, inspiring thousands of people to pursue and achieve their own financial goals. When Garrett isn't busy trading and writing, he's lounging with his wife and child on the beach outside his home in Naples - or globetrotting as inspiration for his next investing invention.