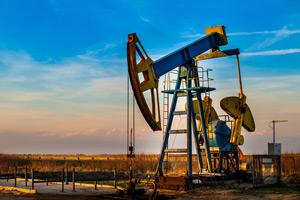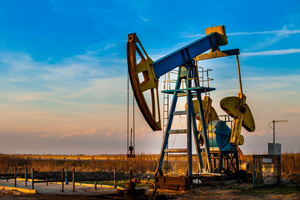 The price of crude oil rallied for a fourth consecutive day Monday, as several of the world's largest oil producers have discussed the possibility of a production freeze.
Before we get into our crude oil price prediction, here's more about this potential production freeze and what it means for the price of crude oil…
Brent crude, the global oil benchmark, rose 0.9% to $47.39 a barrel in morning trading Monday. That marked a month high. The price of WTI crude oil was up 0.8% at $44.86 a barrel.
Prices have been trending higher since last week, when Saudi Energy Minister Khalid al-Falih said his country is open to measures to stabilize the oil market. Pressured by oversupply and falling demand, oil prices have slumped roughly 60% from their June 2014 high of $107 a barrel.
Related: Why We Never Trust Big Bank Oil Price "Forecasts" (Especially Now)
Saudi Arabia is the largest producer among OPEC nations. It is deemed the unofficial leader of the oil cartel. The 14-member bloc is set to gather at an informal meeting next month when they will discuss a cap, cut, or freeze.
OPEC members discussed a production cap in April, but an agreement could not be reached. Saudi Arabia resisted calls to limit production in April.
However, producers in Russia, Venezuela, and Iraq said they were ready to "freeze" their output at certain levels to bring supply back into balance with demand. By freezing production, these countries hope to boost the price of crude oil.
The outcome from April's meeting has analysts doubtful September's meeting will conclude with an oil production cut or freeze. While oil prices remain down sharply over the last two years, crude oil prices are up 21% year to date. That takes some pressure off the bigger OPEC members.
Still, the price of crude oil has failed to trade over $52 a barrel since early June. And OPEC getting support from Iran could be a game-changer…
Since the April meeting, Iran has boosted its oil production to 3.63 million barrels a day in July from 3.45 million barrels a day three months ago. The oil-rich nation is aiming for 4 million barrels a day, its pre-sanction level. Any measure to lift oil prices will benefit Iran.
Yet getting all 14 members to cooperate will be challenging. Many are more focused on their market share than the price of crude oil.
While the production freeze rumors have been bullish for oil prices, that's not the only reason the price of crude oil is up for a fourth straight day. Bullish reports from the International Energy Agency (IEA) have also boosted prices.
The IEA said Thursday the world's demand for oil is surpassing production.
From July to September, production of crude oil will lag behind demand by roughly 1 million barrels a day, the IEA said. The current surplus of crude is dwindling even as OPEC producers pump at record or near-record levels.
Editor's Note: Most people don't realize it, but low oil prices affect our general spending habits. This chart shows how they influence consumer spending in the United States.
A potential OPEC cap and an evening-out of supply and demand beg the question, "Where is oil heading next?" Here's our latest crude oil price prediction…
What's Next for the Price of Crude Oil
Money Morning Global Energy Strategist Dr. Kent Moors sees crude oil prices stabilizing in the $45 a barrel range before heading higher.
"I don't think we're getting close to $35 a barrel," Moors said on CNBC's "Power Lunch" on July 26, when oil prices were slumping. "I think we'll start going up to about $45, and once that balance hits, we're going to see a price of oil that's going to be north of $50 well before the end of this year."
China and India will pick up any slack in the market, Moors explained. Demand in India is growing at a record clip, and China is the world's second-largest oil consumer, behind only the United States.
Moors recommends investing in oil exchange-traded funds (ETFs) to benefit from the expected rebound in the WTI crude oil price. ETFs provide an easy and diversified way to play the oil market without buying futures or specific oil stocks.
The VanEck Ventures Oil Services ETF (NYSE Arca: OIH) is one of the best oil ETFs to buy in 2016.
The fund tracks the MVIS U.S. Listed Oil Services 25 Index, which tracks 25 of the biggest U.S. oil field services (OFS) firms. These are companies engaged in exploration and production (E&P) services without actually producing oil themselves.
Fund holdings include the world's biggest OFS providers with market caps over $100 billion, such as oil titans Halliburton Co. (NYSE: HAL) and Schlumberger Ltd. (NYSE: SLB).
The fund's portfolio does not include small OFS firms, many of which are facing bankruptcy amid the prolonged oil rout. Roughly 90 North American oil and gas producers have gone bankrupt since the beginning of 2015, according to Haynes and Boone LLP.
"A rule to follow when looking at an oil ETF when prices are this low is to avoid ETFs holding a lot of smaller firms," Moors said last month. "These companies can be risky as the debt crisis in the energy sector continues to unfold."
At $28.61, OIH is up 8.17% year to date.
Up Next: Get Ready for Florida's Solar Showdown
Follow us on Twitter @moneymorning and like us on Facebook.
Related Articles: