When it comes to the international oil market, geopolitics always trumps market dynamics. That's just how important securing oil is to modern governments - and how crucial it is to control the flow of oil to other countries.
Sometimes, these non-market factors can sway the oil market directly. Monday was a great case in point.
That's when Iraq's oil minister, Jabar Ali al-Luaibi, announced that his government wanted an exemption from any production limit agreed to at OPEC's next regular meeting, scheduled for Nov. 30 in Vienna.
That's quite the change from less than a month ago, when Baghdad said it was on board with OPEC's oil production cap.
But here's the thing. This change of mind wasn't even the worst thing the Iraqi oil minister said...
His comments included an even more concerning claim, overlooked by the media. A claim that threatens to get Iran involved...
And could bring down the whole OPEC oil deal...
OPEC Has to Reintroduce Quotas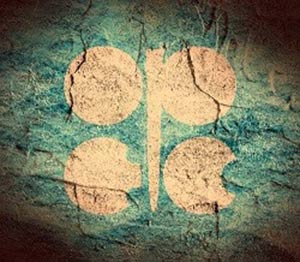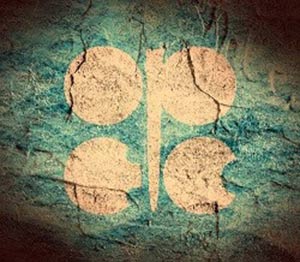 As you've seen here before, neither Iraq nor Iran have had OPEC production quotas in years. Of course, the rest of OPEC hasn't abided by their quotas, either. Instead, everyone has kept their taps wide open over the past year.
This was part of the global oil market's descent into a self-destructive, zero-sum game. Each producer, OPEC or non-OPEC, sought to enhance its market share and the expense of others.
More from Kent: My (Bold) 2017 Oil Price Forecast
In this environment, OPEC simply suspended the quotas, since nobody - including OPEC's leader Saudi Arabia - was abiding by them anyway.
But the proposed production cap that OPEC is currently negotiating will require that the quotas be reintroduced - and that countries stick to them.
The quota-setting process remains the same. First, OPEC determines monthly overall global oil demand. Then, the cartel subtracts non-OPEC production. The remainder is called the "the call on OPEC" - the amount of oil that OPEC is "called on" to supply to global markets.
Traditionally, this "call" would then be divided up among the members, creating their quotas.
But the introduction of quotas for Iran and Iraq has caused angst among the lower tier of less-important OPEC countries, such as Venezuela, Libya, Angola, Ecuador, and even Algeria. Their concern is that Iran's and Iraq's quotas will come at the expense of other members.
Of course, Iran and Iraq have both been producing and selling oil even without quotas. But those totals have not been included in OPEC's monthly totals. Once they are, the quotas of every other member will have to get smaller in response.
And now Russia is making this even more difficult...
Join the conversation. Click here to jump to comments…
About the Author
Dr. Kent Moors is an internationally recognized expert in oil and natural gas policy, risk assessment, and emerging market economic development. He serves as an advisor to many U.S. governors and foreign governments. Kent details his latest global travels in his free Oil & Energy Investor e-letter. He makes specific investment recommendations in his newsletter, the Energy Advantage. For more active investors, he issues shorter-term trades in his Energy Inner Circle.