For almost 10 years now, hedge funds have been underperforming their benchmarks.
Even the biggest and historically best-performing funds are underwhelming investors, who aren't sticking around just because managers are lowering their exorbitant fees.
They're fleeing in droves for passive investing strategies like index funds.
But don't count the Masters of the Universe out just yet.
Not only are hedge fund managers figuring out what's causing their underperformance, the headlong rush by investors into index funds and exchange-traded funds could backfire, making hedge fund escapees wish they'd stuck to their guns.
Here's why passive strategies have become so popular, how much money has been moved into them, and why that trend could turn out to be devastating…
Most importantly, here's how everyday investors can benefit from what amounts to a monumental industry upheaval…
Overcrowding Doomed Hedge Funds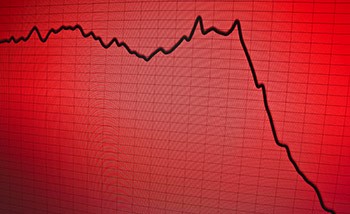 Hedge funds have underperformed investor expectations and the benchmarks they're supposed to beat since 2008. Only a handful of so-called hedge funds actually made money hedging the subprime mortgage meltdown in 2008, the rest of the industry took it on the chin.
More from Shah: How to Make a Killing... When Everyone Else Is Panicking
Still, fund managers got a break from investors who stuck around expecting better results in what looked like a tough market going forward.
They bet the wrong way.
From 2009 through the first quarter of 2016, hedge funds underperformed the S&P 500 (the most widely watched U.S. equity market index and benchmark) by 51 percentage points, according to Standard & Poor's.
As a result, hedge funds have been losing investors and closing up shop. In 2015, according to Hedge Fund Research Inc. (HFR), more hedge funds shut down than any time since 2009, while 2015 also saw the fewest startups since 2008, before the credit crisis hit.
Some 530 funds were liquidated in the first half of 2016, the most since 2008. And hundreds of billions of dollars of investor money has flown out of funds, with another $51.5 billion withdrawn in the first nine months of 2016, says HFR.
Fund managers point to extraordinary market conditions, market manipulation, and their own inability to understand how global market conditions have changed and upended their traditionally successful strategies.
There's plenty of truth there.
The Federal Reserve in the United States and central banks across the globe have manipulated interest rates to unprecedented, impossibly low levels, even into negative territory for almost $13 trillion of European and Japanese government bonds. On top of that, high-frequency traders move markets in mysterious, self-serving, and dangerous ways. The strangling of free market price discovery has upended strategies employed to profit from the normal ebbs and flows of free markets.
But the deeper truth, which managers readily acknowledge, is that the industry has become almost "commoditized" as the number of funds plying a lot of the same strategies has exploded. And that some of the same strategies that used to be successful are actually working in reverse and surprising traders in profound ways.
While overcrowding into the same strategies and the same stocks presents monumental event risk and liquidity issues for a wide swath of funds, some of the usual tried and true strategies funds employ are simply not working, and worse, backfiring.
The most recent example is so-called momentum trades, both long and short varieties.
It used to be managers who found good buying or shorting opportunities were followed into those trades as word got out about their research, their positions, or a significant enough move in the targeted stocks to draw other investors' attention.
While medium- to longer-term holding periods, from months to quarters and even years, were the norm, short-term traders, algorithmic traders, countertrend traders, and trading desks trying to agitate stocks to trip stop orders have all radically changed the game.
After buying and enjoying positive momentum, backed by central banks' reassurances they were in no hurry to raise rates, funds got sideswiped by the August 2015 10% sell-off. After taking their lumps and dumping positions, the market recovered and zoomed higher in the fall. But hedge funds were too scared to initially jump back in.
After solid gains, the momentum crowd came back onboard. Only to get mugged violently again in February 2016 by another 10% smackdown.
Meantime, funds looking to jump onto declining shares by shorting stocks that were headed south, in a bid to rake in profits as the market slid, got their heads chopped off.
Join the conversation. Click here to jump to comments…
About the Author
Shah Gilani boasts a financial pedigree unlike any other. He ran his first hedge fund in 1982 from his seat on the floor of the Chicago Board of Options Exchange. When options on the Standard & Poor's 100 began trading on March 11, 1983, Shah worked in "the pit" as a market maker.
The work he did laid the foundation for what would later become the VIX - to this day one of the most widely used indicators worldwide. After leaving Chicago to run the futures and options division of the British banking giant Lloyd's TSB, Shah moved up to Roosevelt & Cross Inc., an old-line New York boutique firm. There he originated and ran a packaged fixed-income trading desk, and established that company's "listed" and OTC trading desks.
Shah founded a second hedge fund in 1999, which he ran until 2003.
Shah's vast network of contacts includes the biggest players on Wall Street and in international finance. These contacts give him the real story - when others only get what the investment banks want them to see.
Today, as editor of Hyperdrive Portfolio, Shah presents his legion of subscribers with massive profit opportunities that result from paradigm shifts in the way we work, play, and live.
Shah is a frequent guest on CNBC, Forbes, and MarketWatch, and you can catch him every week on Fox Business's Varney & Co.