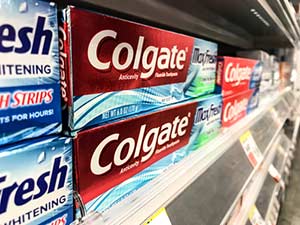 While 2017 seemed to have started poorly for some American businesses, especially those that announced mass store layoffs and widespread closures, other U.S. companies are looking to flourish this year.
This is especially true for the U.S. corporate "mainstays" - the firms that survived the Great Depression, two world wars, and the 2008 financial crisis.
Here's a look at five of America's oldest companies that have not only survived until today, but have - despite remarkable odds - thrived...
Here Are Five of America's Oldest Companies
America's Oldest Companies No. 1: JPMorgan Chase & Co. (NYSE: JPM)
Founded in 1799, JPMorgan -- now one of the largest banks in the United States -- started out as a small infrastructure enterprise called "The Manhattan Company" in New York.
It specifically began as a venture to provide clean water to Lower Manhattan. After the initial project was completed, the charter for the group included a clause that allowed its founders to continue operating as a bank. The "Bank of the Manhattan Company" was the second commercial bank in New York City at the time. It is the 31st oldest bank in the world.
In 1929, JPMorgan was one of the few financial institutions that tried to bail out its fellow banks with its own money. The gamble was unsuccessful, and JPM barely stayed afloat. Without the large deposits made by General Motors Co. (NYSE: GM) and the Federal Reconstruction Finance Corp. - the emergency government-backed bailout - the bank would not have survived.
In 2000, after dozens of mergers, it became known as commercial and investment banking firm JPMorgan Chase & Co. and still carries that name today.
JPM stock has seen an uptick over the past five years, particularly following the onslaught of the 2008 subprime mortgage crisis. In 2012, shares of JPM sold for $31.93. Now, they sell for $83.41 - an increase of 132.1%.
America's Oldest Companies No. 2: E.I. du Pont Nemours and Co. (NYSE: DD)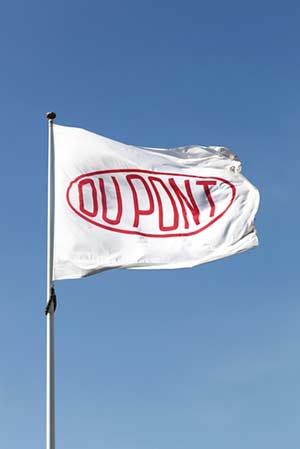 The pioneering, modern company that we know today as DuPont started out as a small gunpowder business in 1802, when French-American chemist and industrialist Éleuthère Irénée du Pont used willow tree bark to create black powder.
At the beginning of the 20th century, DuPont began to manufacture a wide array of chemicals as byproducts for its signature gunpowder and explosives.
Over the years, DuPont expanded its product manufacturing tenfold and now makes everything from dyes used for clothing to film for Hollywood movies.
Today, the company distributes its products to over 90 countries and employs more than 60,000 people worldwide.
In 2015, DuPont reported revenue of $25.27 billion and was named to the Fortune 500 list for the 22nd consecutive year. . DuPont has seen a share price increase of 51.49% since 2012 - from $47.21 to $73.33 today.
America's Oldest Companies No. 3: Citigroup Inc. (NYSE: C)
Citigroup was originally founded in 1812 with $2 million in capital as the "City Bank of New York." Almost 50 years later, in 1865, it joined the U.S. national banking system and quickly rose to the title of "largest bank in the United States" at the time.
Trending Now: These assets are now universally regarded as the best "safe-haven" investments and should be a requirement for every investor. Here's why...
In 1998, the company wanted to create a "one-stop financial shop" for customers, CNN Money reported on April 6, 1998. So it merged with Travelers Group to become one of the largest insurance agencies of the time.
Then the 2008 stock market crash occurred...
Citigroup almost collapsed after losing $306 billion worth of investments. It had to slash 52,000 jobs -- about 15% of its workforce. That's when Uncle Sam swept in to bail it out.
The company has since seen a dramatic turnaround...
Citigroup was named by Forbes as one of the "big four" banks in the United States on Jan. 10. These four financial institutions - JPMorgan Chase, Bank of America Corp. (NYSE: BAC), Wells Fargo & Co. (NYSE: WFC), and Citigroup - have a combined $8.5 trillion in assets. That's nearly $4 trillion more than the combined total of the next 100 biggest banks combined.
Citigroup now holds over 200 million customer accounts in over 140 countries - and is still growing.
In fact, over the past five years, Citigroup stock has increased 86.87% - from $26.01 in 2012 to $57.49 today.
America's Oldest Companies No. 4: Colgate-Palmolive Co. (NYSE: CL)
Colgate wasn't always the toothpaste company we think of today.
In 1806, William Colgate founded it as a soap and candle company. Colgate debuted its "Colgate aromatic toothpaste in jars" in 1873, nearly 70 years later.
A century after that, in 1986, the company was the first to develop toothpaste that came in a collapsible tube - the kind we're well familiar with today.
As of 2016, Colgate has amassed over $16 billion in sales. It now sells products in more than 200 countries and employs nearly 40,000 people, according to its website.
Meanwhile, the dental firm's stock has increased 53.3% over the past five years - from $45.20 in 2012 to $67.86 today.
This next company is a Money Morning favorite. An industry leader for over 100 years, this automaker is now setting itself up for even more massive growth in the future...
[mmpazkzone name="in-story" network="9794" site="307044" id="137008" type="4"]
America's Oldest Companies No. 5: Ford Motor Co. (NYSE: F)
Ford was founded in 1903 by Henry Ford in Dearborn, Mich. "With only 12 investors and 1,000 shares, the company had spent almost all of its $28,000 cash investments by the time it sold the first Model A," boasts the automaker's website. "But by Oct. 1, 1903, Ford Motor Company had turned a profit of $37,000"
In the century since its founding, Ford has become one of the "Most Valuable Brands" in the world, according to Forbes on May 11.
Over the past decade, its shares have grown 57% - from $7.00 in 2007 to $12.41 now.
As of May 2016, Ford's total sales figures clocked in at $149.56 billion.
Even though Ford's been around a long time, it's never too late to capitalize on its innovation...
Money Morning Executive Editor William Patalon, III, has been following Ford for 30 years now. He's well-versed in the company's profit potential.
"If you're going to invest in mature companies, like Ford," Patalon says, "you really need to buy at the right time."
Which just happens to be right now.
Watch below to hear why Bill is investing in Ford- and find out why he's so excited about what its executive will deliver to both consumers and investors in the very near future.
Follow Money Morning on Twitter 
@moneymorning
 or 
Facebook
.
Up Next for You...
You'll Never Look at These 7 Companies the Same After Hearing These Stories