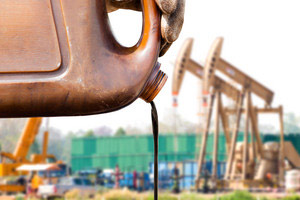 Investing in oil is going to be a hugely profitable in 2017, but don't get tricked into buying some of the most popular stocks on the market. While they might be the most recognizable names in the oil industry, Big Oil stocks are some of the worst stocks you can own.
In fact, share prices of the seven "oil supermajors" are all in the red so far in 2017, even as the Dow is up 5% on the back of its record-breaking run.
Just look at the three biggest oil companies on the market. Exxon Mobil Corp. (NYSE: XOM) is down 9.05% year to date (YTD), Royal Dutch Shell Plc. (NYSE ADR: RDS.A) is down 2.8% YTD, and Chevron Co. (NYSE: CVX) is down 8.43% YTD.
But knowing how to invest in oil could bring you double-digit profits instead. That's why we're going to show you our top oil investing strategy and why you should avoid big oil stocks...
Investing in Oil Doesn't Mean Owning Big Oil
Since the Nov. 30 OPEC deal to cut oil production helped bolster oil prices, American oil companies have scaled up production. Since the start of the year, American producers have added 412,000 barrels of oil a day in production. But oil investors should be careful, because Big Oil stocks have missed the boat...
That's because Big Oil companies are completely weighed down with expensive megaprojects. Big Oil sunk billions in these megaprojects when oil prices were over $100 a barrel, but now that oil prices are half that, these projects are only tying up money without turning any profits.
Money Morning Global Energy Strategist Dr. Kent Moors says the sunk costs into these megaprojects are also forcing Big Oil companies to sell valuable assets to keep up their famous dividend payments. One of the attractions of owning a Big Oil stock is its robust dividend yield. And if they have to cut the dividend to stay afloat, investors might flee.
"But in the long term, each [sale] reduces how much money they make in the future," according to Moors.
Don't Miss: Read Moors' Bold 2017 Oil Price Prediction
At the end of January, Royal Dutch Shell sold nearly $5 billion of its North Sea assets. That sale was the first in what Shell hopes to be a $30 billion asset dump there.
And the oil supermajors are also trying to free up assets so they can move into more profitable real estate.
Chevron just sold $5 billion of its assets in Asia so that it can double its investment in the Permian Basin. Exxon is making similar moves. In February 2016, Exxon issued $12 billion in bonds to bring in some cash to help it buy up nearly $7 billion of Permian Basin assets this year.
Big Oil companies are rushing to gobble up assets in the Permian Basin because it could be one of the most lucrative oil plays in the world...
"Permania" Will Make Investing in Oil Very Lucrative
A November 2016 discovery of 20 billion barrels of recoverable oil in the Wolfcamp region of the Permian Basin has oil companies flooding into the region. And that discovery came at just the right time...
Oil prices hit their 10-year low of $26.68 in January 2016, down from over $100 a barrel in 2014. The oil price crash all but put American shale oil companies out of business.
That's because shale oil is more difficult to extract, so the costs of production are higher. And higher production costs mean oil has to be more expensive for oil companies to profit from the oil. So when the oil price fell below $30 a barrel, shale oil just wasn't worth producing.
Things have changed.
New Report: Start Collecting a "Second Salary" with These Powerful Income Generators
On Nov. 30, 2016, just after the 20 billion barrel oil discovery in the Permian Basin, OPEC announced an agreement to cut oil production in hopes of boosting oil prices. Oil prices jumped 16% between Nov. 30 and the start of the agreement on Jan. 1, 2017, to $52.36.
With oil prices rebounding on the back of the OPEC deal, shale oil is now profitable to produce. And production costs are still falling. The breakeven price of oil in the Permian Basin - that is the price of oil companies need to pay their expenses - has fallen from $85 a barrel in 2014 to under $38 a barrel now.
The combination of higher oil prices, lower production costs, and an explosive discovery of 20 billion barrels of recoverable oil has created a new gold rush in West Texas.
And you can profit from this "Permania" by owning the oil stocks that are crushing the oil supermajors this year. Here are the best oil stocks to own in 2017...
How to Invest in Oil for Double-Digit Profits in 2017
The best way to capitalize on this new oil boom is to own well-managed companies with transparent business models directly connected to the Permian Basin.
[mmpazkzone name="in-story" network="9794" site="307044" id="137008" type="4"]
Our first pick is Magellan Midstream Partners LP (NYSE: MMP). Magellan is a midstream oil company, which means it transports and stores crude oil. And it prospers when more oil is being pumped out of the ground, like what's going to happen as producers flock to the Permian Basin.
MMP already has a huge capacity for oil, but it's expanding by adding 1.7 million barrels of capacity in the Permian Basin. That has Magellan poised to capitalize off of the explosion of oil production in the region.
And more of that profit gets passed on to you because MMP has profit margins of 36.4% and delivers a 4.42% dividend yield to investors. The busier MMP gets transporting oil out of the Permian, the more profit you'll take home.
MMP stock is trading at $76.69, and Wall Street analysts have given it a price target of $90 a share in 2017. That means while Big Oil stocks are floundering, you could snap 16.4% gains if you bought in right now - plus the dividend payments.
Our other oil stock pick is Plains All American Pipeline LP (NYSE: PAA). Plains is another midstream oil company that moves more than 4 million barrels of natural gas and oil throughout North America daily. And it's gearing up for Permania, too.
The company just bought $1.2 billion worth of pipeline in the Permian to expand its BridgeTex pipeline there. That has Wall Street analysts projecting 35% revenue growth for PAA in 2017.
And the stock is still a good value. Its current PEG ratio is 0.72. Our rule of thumb is a PEG ratio below 1.0 represents an undervalued stock. Wall Street agrees.
PAA is currently trading at $31.24, and analysts project it could soar 26% this year. On top of that, it's passing more of its profits on to shareholders. The company's dividend yield is a whopping 7.12%.
The World's First "Universal Fuel": Physicists have known about an unlimited source of free fuel for over 100 years. And now, thanks to a stunning breakthrough in chemical engineering, we have the ability to power the entire planet for over 36,000 years. And the cost of this fuel is zero. It's free. Click here to read more...