The development and maturation of the Lightning Network is a watershed event destined to play a key role in driving Bitcoin prices to stratospheric heights.
Lightning technology is the next step in the evolution of cryptocurrencies. And its impact on the use and adoption of cryptocurrencies can't be overstated.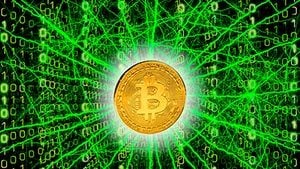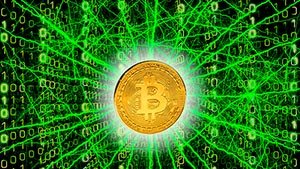 Related: This "Bitcoin Misery Index" Says Now Is a Great Time to Buy
In essence, Lightning creates a new "layer" on top of existing blockchains. It provides an almost limitless number of private payment channels outside of the blockchain.
For the most popular cryptocurrency, Bitcoin, this solves the scaling issues that have hampered adoption. A mature Lightning Network will allow Bitcoin to process thousands of transactions per second instead of about seven. It should also drop fees to fractions of a penny.
Confirmation times will shrink from 10 minutes to nearly instantaneous.
But Lightning isn't just for Bitcoin. It's also being tested with Litecoin. Other cryptocurrencies with plans to test or adopt Lightning technology include Ethereum, Zcash, Ripple, and Stellar.
All will get a major price boost from this technology.
The adoption of Lightning across multiple crypto platforms also has major implications. Because the Lightning protocol is open source and follows a universal standard, it makes conversion between different cryptocurrencies - so-called "atomic swaps" - possible.
Here's a quick overview of how this technology works - and why it's so powerful...
The Layman's Guide to the Lightning Network
First proposed in 2015, it took more than two years to get the Lightning technology to the beta-testing stage. And just last month, Lightning Labs released a beta version of the protocol that runs on Bitcoin's "mainnet," or live network, as opposed to its "testnet."
But Lightning Labs is one of three startups doing the bulk of the work to develop Lightning technology (the others are Blockchain and ACINQ).
Critically, they've agreed to cooperate to ensure that Lightning has a single, open standard. No one owns it. That alone will encourage adoption by making it easy for other developers to contribute to the protocol or build on top of it.
Stunning: This Catalyst Will Be Like "Adding Twin Turbos to the Bitcoin Engine" - and Could Send Its Price to $100,000. Learn More...
Sign up for SMS so you never miss special events, exclusive offers, and weekly bonus trades.
At its core, Lightning is a network of payment channels between individual entities. Any two people can agree to open a Lightning channel, which must be funded with the underlying cryptocurrency. The amount of funds loaded in the channel sets the limit on how much crypto it can transfer.
A Lightning transaction is essentially a contract between the two people involved. Because it takes place off the blockchain, it doesn't need to wait for confirmation from the miners on the network. That's how it can execute instantly.
Eventually, each channel closes and transmits its status to the blockchain, where it does get confirmed. But a channel can conduct dozens, hundreds, or thousands of transactions before it closes.
By itself, a Lightning channel is just a one-to-one transfer between two people. But its power comes from networking them together. That makes it possible to transfer money to a person with whom you have no direct connection.
To transfer amounts greater than the channel can handle, the user can split the transaction among multiple channels. The more channels, the more useful the network becomes.
Those numerous payment channels increase the network capacity from just a handful per second to thousands.
And these transaction aren't only fast; they're also secure...
A Lightning Network transaction is made secure by something called "onion routing." The originating node works out the best route to the destination node and then encrypts it in layers.
Each layer is customized for one of the nodes along the way. These intervening nodes can only decode enough information to send the transaction to the next node on the path. They can't decode which node originally sent it, the ultimate destination, or the amount.
For Bitcoin, using the Lightning Network introduces an additional layer of privacy that makes payments virtually impossible to trace.
To get an idea of why this is such a big deal for Bitcoin and other cryptocurrencies, consider the impact of the Mosaic web browser...
Why Lightning Technology Will Trigger Exponential Growth
As a revolutionary technology, Bitcoin has often been compared to the Internet. And it's clear that Internet use did not take off until the arrival of one "killer app" in particular - Mosaic.
Before Mosaic was released in 1993, the Internet was relatively small. A few crude web browsers existed but were clunky. Only 130 websites existed in the entire world.
But Mosaic (and Netscape, a year later) changed that by making web browsing accessible to the average computer user. By 1995, there were 23,500 websites. By 1997, there were more than 1 million.
More importantly, an accessible web made possible such web-based businesses as Amazon.com Inc. (Nasdaq: AMZN), launched in 1995, and Alphabet Inc. (Nasdaq: GOOGL), launched in 1998.
The web browser unleashed the vast profit potential of the Internet. That's what the Lightning Network is about to do for cryptocurrencies.
See Why Bitcoin Is Far from Dead: Cryptocurrency legend Michael Robinson just revealed why Bitcoin could be poised for a record-breaking rebound. Before the mainstream public gets any wiser, you need to see this now.
"The fact that payments are instantly cleared has far-reaching consequences," Bitcoin Core developer Nicolas Dorier told The Next Web. "It might take a bit of time before it matures, but Lightning is not just a marginal improvement over what Bitcoin is already doing. It unlocks new things that will be now possible and were not possible before."
Once the Lightning Network is well-established, it opens a lot of doors.
The near-zero fees and instant execution make Lightning ideal both for micropayments and as a backbone for the Internet of Things (IoT).
A micropayment is a tiny fee - a fraction of a penny - a consumer can use to pay for an online activity such as reading an article on a news site. It would replace monthly or annual subscription fees, allowing customers to pay only for the content they consume.
The Internet of Things is a large-scale system in which smart devices connect and "talk" to each other over the Internet. An example would be smart cars that use IoT data to find the most efficient way to navigate around traffic.
And those are just the two most obvious use cases. Proponents of Lightning technology believe much more is possible, including a lot of things no one has thought of yet.
"What I hope to see, and am optimistic to see, is a Cambrian explosion of development of Lightning-based apps and other things that incorporate Lightning." Ben Davenport, CTO at the blockchain security company BitGo, told CoinDesk.
Lightning's mind-boggling potential is one of the biggest reasons so many experts see Bitcoin prices soaring over the next few years...
Lightning Is Why These Bitcoin Price Predictions Make Sense
Join the conversation. Click here to jump to comments…
About the Author
David Zeiler, Associate Editor for Money Morning at Money Map Press, has been a journalist for more than 35 years, including 18 spent at The Baltimore Sun. He has worked as a writer, editor, and page designer at different times in his career. He's interviewed a number of well-known personalities - ranging from punk rock icon Joey Ramone to Apple Inc. co-founder Steve Wozniak.
Over the course of his journalistic career, Dave has covered many diverse subjects. Since arriving at Money Morning in 2011, he has focused primarily on technology. He's an expert on both Apple and cryptocurrencies. He started writing about Apple for The Sun in the mid-1990s, and had an Apple blog on The Sun's web site from 2007-2009. Dave's been writing about Bitcoin since 2011 - long before most people had even heard of it. He even mined it for a short time.
Dave has a BA in English and Mass Communications from Loyola University Maryland.