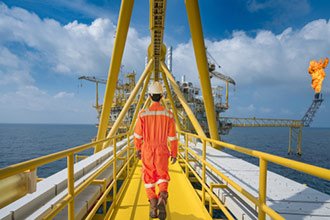 By the end of the August, U.S. WTI oil prices could jump another 20% to $75 per barrel.
Although the Energy Information Administration reported a big jump in U.S. domestic crude supplies, expect this to be the high-water mark. You see, three major trends are set to push oil prices much higher than where they sit today (around $62.50 per barrel)...
First, OPEC has committed to reducing the amount of crude it produces. The world's largest oil cartel - which includes Saudi Arabia - would like Brent crude to hit at least $90 by the end of the year. Furthermore, any positive development on trade between the United States and China will help the broader global economy and spur demand at a time when OPEC is reducing its output.
Second, U.S. production is highly fragmented and based on various breakeven prices around the country. Although the United States is experiencing an excess of supply, it is lacking the pipelines and railcars necessary to bring this crude to refineries. That is driving up the cost of transportation as the summer driving season approaches.
Finally, U.S. sanctions on Iran and Venezuela are cutting into global supply. The United States had been importing 500,000 barrels of heavy crude from Venezuela every day to produce diesel fuel. All of that supply now needs to be replaced at a time that global shipping regulations are poised to drive up the cost of diesel fuel over sulfur emissions at the end of the year. Limited supply combined with limited diesel refining capacity equates to higher demand for more scarce crude.
Don't Miss: Trump's Secret Weapon Set to Foil China's Master Plan
Rising oil prices have a positive impact on the price of energy stocks. This is especially true for producers and transport companies that bring supply downstream to the refineries. The higher the price of oil, the more the reserves are worth on an exploration and production firm's balance sheet. And the higher the price of crude, the more fees midstream companies can collect for the transportation and storage of crude oil.
Right now, investors are searching for the best energy stocks to buy. To find these companies, we tapped into the Money Morning Stock VQScore™ system. This proprietary system tracks only the world's most profitable companies and assigns them a score based on the probability that their share price will shoot into the stratosphere. A score of 4 or better puts the stock in our "Buy Zone," signaling this is the time for investors to acquire shares.
Today, we'll look at the two best energy stocks to buy in April.
Top Energy Stock to Buy, No. 2