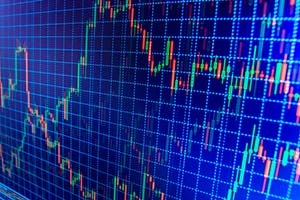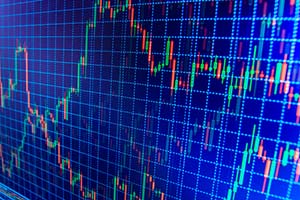 Dow Jones Industrial Average News, 6/7/2016 – Oil stocks helped propel the Dow up roughly 18 points. But the constant, tireless focus on the U.S. Federal Reserve and the timing of the next rate hike has Money Morning Capital Wave Strategist Shah Gilani saying that it's time to "End the Fed… and Move the Country Forward."
The S&P 500 flirted with a new record high as traders cheered the rally in crude oil prices and the removal of a key line in a Janet Yellen speech about the timing of the next interest rate hike. The Fed was back in focus, driven again by expectations that the central bank isn't going to raise interest rates in the summer, ahead of the Brexit vote and on the heels of a lackluster jobs report.
Here's what you need to know about the markets on June 7, 2016.
This Stock Is About to Skyrocket: This tiny $5 company just passed each of the seven benchmarks in this secret stock-picking method. Learn how to get in before its revenue surges an estimated 4,709%. Read more…
First up, check out the results for the Dow Jones, S&P 500, and Nasdaq:
Dow Jones: 17,938.41; +17.95; +0.10%                             
S&P 500: 2,112.13; +2.72; +0.13% 
Nasdaq: 4,961.75; -6.96; -0.14%
Now, here's the top stock market news today…
DJIA Today: Oil Prices Rally to Eight Month Highs
First up, the Twitter Inc. (Nasdaq: TWTR) account of NFL Commissioner Roger Goodell was hacked today, raising new concerns about the company's ability to secure private information and passwords. A hoax tweet announced that Goodell had died, sending the sports league and sports analysts scrambling to restore order and ensure he was alive. This is the latest high-profile hacking at Twitter after a weekend that saw attacks on the accounts of Kylie Jenner, Keith Richards, Jack Black, and Mark Zuckerberg. TWTR stock was off 1.7% on the day.
It was a big day for crude oil prices, which hit a 2016 high as the recovery in prices continued and concerns about global supply accelerated. Expectations for an increased drawdown in domestic supplies coupled with geopolitical and supply concerns in nations like Venezuela and Nigeria helped bolster crude's ongoing recovery. WTI crude prices pushed up 1.5%, while Brent crude added another 1.9%. It was the first time that WTI topped $50 per barrel since November.
Shares of Chevron Corp. (NYSE: CVX) added more than 2%, while Exxon Mobil Corp. (NYSE: XOM) ticked up to a 52-week high.
On the downside, it was a brutal day for biotech stocks after two prominent firms reported failures in drug trials. One of the few winners in the sector today was Sarepta Therapeutics Inc. (Nasdaq: SRPT). Shares of the biotech firm rallied roughly 2% as traders speculated on the possibility that its DMD drug could soon receive approval from U.S. regulators.
Now, let's look at the day's biggest stock movers…
Top Stock Market News Today
Oil prices suffered one of the worst crashes in modern history from June 2014 to Feb. 2016. But the WTI crude oil price has seen a huge rebound over the last month, and there's one reason why they'll go even higher this year…
Follow Money Morning on Facebook and Twitter.
Watch These Five Companies in 2016… There was a huge absence of IPO activity last year. In fact, only 170 companies went public in 2015 – down from 275 the year before. But 2016 is about to change all that as some of the biggest companies in the world prepare to hit the market. Here are the five we're keeping an eye on…