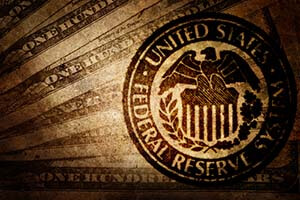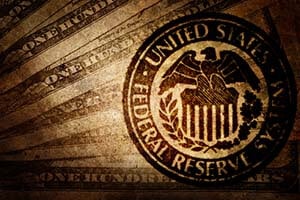 The U.S. Federal Reserve said no to an interest rate hike in September, but the Fed still wants at least one rate hike before the end of the year.
At the end of the September FOMC meeting, Fed Chair Janet Yellen also said the case for a rate hike had "strengthened."
That's why we're giving readers a complete guide on how to invest after an interest rate hike.   This guide will help you protect – and even grow – your money after an interest rate hike. Our guide is packed full of research and wisdom from some of Money Morning's top experts and investment analysts.
But before we get to our guide, let's look more closely at when you can actually expect an interest rate hike.
When Will There Be an Interest Rate Hike?
The Fed doesn't plan on keeping interest rates this low indefinitely. At its September FOMC meeting, the Fed announced its long-term interest rate target is 2.9% by 2020. Right now, the effective federal funds rate sits at 0.40%.
So taking the Fed at its word, it looks like we can expect rates to rise steadily over the next four years. As for this year, the most likely month for an interest rate hike is December, according to the CME Group. The American futures company's FedWatch tool, which expresses the market's view on changes in monetary policy, estimates a 48.1% chance of a rate hike in December as of Sept. 27. For November, the probability of an interest rate hike is just 8.3%.
Don't Miss: Get the Best Investing Research Today to Grow Your Money
Remember, even though the next rate hike will be meager – just 0.25 basis points – it can still have a big effect on the markets. Last December's 0.25% rate hike contributed to an almost 10% drop in the S&P 500 between early January and mid-February.
Plus, an interest rate hike – no matter how small – has all sorts of effects on your money, from your savings account to your credit card rates.
So when the Fed does eventually raise interest rates, you need to be prepared. You can position yourself now to protect your money and even profit from rising interest rates.
Start by checking out our full investment guide, packed with expert advice from our analysts…
Interest Rate Hike Investment Strategy No. 1
The first strategy is to buy companies low floating-rate debt.
As the federal funds rate rises, the interest rate on certain types of debt can also rise. This specifically impacts corporations that sell floating-rate notes, a type of debt with an interest rate fixed to a market reference rate. In most cases, that reference rate is the federal funds rate.
Right now, some companies are loading up on this type of debt because it's cheap. But having too much floating-rate debt can be a major problem once interest rates rise.
Take McDonald's Corp. (NYSE: MCD), for instance. In a September 2015 report, Goldman Sachs flagged the fast-food chain as having a high share of floating-rate debt compared to other blue-chip public companies.
And looking at McDonald's debt levels, you can see Goldman is spot on. The company's total debt growth has risen almost 54% since December 2014, according to FactSet. McDonald's currently holds almost $24 billion in long-term debt as of December 2015. That's debt owed for a period exceeding 12 months from the date of the balance sheet and includes nearly $4 billion of floating-rate debt.
McDonald's net operating cash flow is about $6.3 billion, so it could pay off its floating-rate debt if necessary, but it's still left with a lot of long-term debt, regardless.
Other companies with a high number of floating-rate notes include Kinder Morgan Inc. (NYSE: KMI), BlackRock Inc. (NYSE: BLK), and Metlife Inc. (NYSE: MET).
Popular companies with low floating-rate debt include Alphabet Inc. (Nasdaq: GOOGL), Pepsi Co. (NYSE: PEP), and Priceline Group Inc. (Nasdaq: PCLN), according to Goldman.
Interest Rate Hike Investment Strategy No. 2