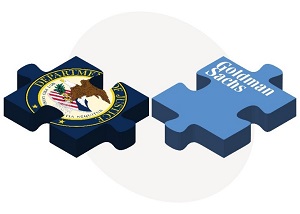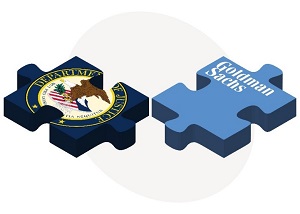 The following news flew completely below the mainstream media's radar because it hit just four days ahead of Donald Trump's recently leaked controversial audio tapes on Oct. 8.
A nine-page undated leaked memo outlined Wall Street's demands from the Democratic Party in exchange for its significant financial contributions.
The document in question was a fundraising summary compiled by the Democratic Congressional Campaign Committee (DCCC) Chair, Rep. Ben Ray Luján (D-NM).
The summary was later obtained by infamous hacker Guccifer 2.0, who made it public on Oct. 4.
Luján's leaked email provides a window into the relationship between the Democrats and Wall Street lobbyists.
And it's a stellar example of exactly how money greases the gears in Washington, D.C…
Leaked Memo Reveals Lobbyists' Access to Dem Party's Chairman
According to the document, Goldman Sachs Group Inc. (NYSE: GS) lobbyists Michael Paese and Joyce Brayboy had registered official complaints with Luján about his party's "rhetoric" being "problematic."
Paese and Brayboy were leveraging Goldman Sachs PAC's hefty monetary contributions to the DCCC in recent years…
During the 2014 election cycle, the political action committee gave the DCCC $30,000. This year, it gave $20,000.
Don't Miss: The Worse the Markets Get, the Better This Tactic Performs
Specifically, the big bank's lobby boys were expressing discontent with Sen. Elizabeth Warren's (D-MA) constant criticism. They "don't like Warren's messaging," Luján stated.
Warren has notably pushed the Democratic Party to take a more aggressive stance on regulating the financial industry since the 2008 financial crisis. On top of that, the senator advocates for prosecuting Wall Street crimes criminally – not just civilly.
Wall Street demands on D.C. don't stop at Goldman Sachs. The leaked memo also reveals these similar concerns and demands by lobbyists for the Securities Industry and Financial Markets Association (SIFMA)…
SIFMA is a trade group that represents Goldman Sachs, Fidelity National Information Services Inc. (NYSE: FIS), Charles Schwab Corp. (NYSE: SCHW), and other large financial companies.
SIFMA lobbyists were "upset around messaging demonizing Wall Street," the leaked document notes.
Like Goldman Sachs, SIFMA lobbyists complained about Sen. Warren's influence.
Must Read: How to Protect Your Wealth from Negative Interest Rates
In response, Luján referenced a July 9, 2015, American Banker article about House Democratic Leader Rep. Nancy Pelosi (D-CA), declaring Warren's rhetoric not applicable to or representative of the entire Democratic Party.
Indeed, the lobbyists agreed that this was "an encouraging sign," the memo notes.
But the Wall Street lobbyists warned the attacks were creating "a larger problem when people don't trust banks and financial institutions." The financial services trade group also raised concerns with the Department of Labor and President Barack Obama's new fiduciary rule, unveiled earlier this year on April 6, which prevents financial advisors from making retirement advice based on kickbacks from retirement funds.
A vote on legislation in late March to block the rule came down on party lines, with all Democrats opposing the rule's obstruction.
The Dems won that battle. The fiduciary rule is scheduled to go into effect in April 2017.
For more revelations from various leaked memos surfacing now, follow Money Morning on Twitter @moneymorning and on Facebook.
Related Articles: