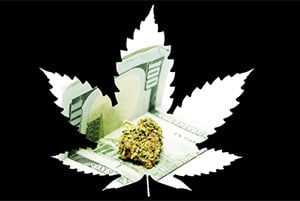 Sen. Jeff Sessions (R-AL) will become the next U.S. Attorney General, which has left investors asking, "Should I invest in marijuana stocks?"
That's because Sessions is an outspoken critic of marijuana. In an April Senate meeting, Sessions said, "We need grown-ups in charge in Washington to say marijuana is not that kind of thing that ought to be legalized."
He also said in that same meeting "good people don't smoke marijuana."
Currently, marijuana is illegal under federal law. But because of a congressional rule from 2014, the Department of Justice (DoJ) is not allowed to use funds to interfere with the implementation of state cannabis laws.
Also, a recent Aug. 16 court ruling states the DoJ can no longer use money to prosecute medical marijuana businesses where the defendants are following state laws.
That means marijuana legalization is determined by state voters right now.
And marijuana stock investors want to know if it will stay that way...
Donald Trump's Impact on Investing in Marijuana
President-elect Donald Trump's opinion differs from Sessions over marijuana legalization.
On Feb. 12, 2016, on "The O'Reilly Factor," Trump said he was in favor of medical marijuana because of its potential health benefits.
"I have to see what the medical effects are and, by the way - medical marijuana, medical? I'm in favor of it a hundred percent," Trump said.
Trump also said he knows people have serious problems and medical marijuana does help them.
Then in late October, President-elect Trump provided more clarity on where he stands on the issue of states' rights for legalization.
According to The Washington Post, Trump believes it should be left up to the states whether or not they legalize marijuana.
"Marijuana is such a big thing. I think medical should happen - right? Don't we agree? I think so. And then I really believe we should leave it up to the states," Trump said.
The Roadmap to Marijuana Millions: This exclusive 90-page "Pot Investing Bible" is now being offered to Money Morning readers. Click here to learn how to get a copy absolutely free (supplies limited).
However, we won't know Trump's official marijuana policies until he enters office. And it's still possible Sessions pushes for an anti-marijuana law under the Trump administration.
But there's one big reason investing in marijuana stocks could be profitable even with Sessions as the U.S. Attorney General...
Investing in Marijuana Stocks in 2017