Good morning! Stock market futures for Friday, Jan. 16, forecasted an 86-point decline from yesterday's close.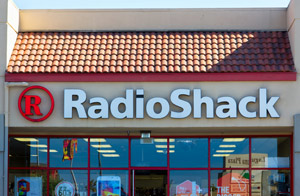 The Dow Jones Industrial Average (DJIA) and the S&P 500 both declined for the fifth consecutive trading session Thursday, while one of the most shocking currency decisions in recent history hammered global equity markets: the Swiss National Bank abandoned its current economic policy that prevents the euro/Swiss franc exchange rate from falling below 1.20.
Today, fallout continues as news of the Swiss currency policy reversal reverberates across the markets. The Swiss franc surged as much as 39% against the euro and U.S. dollar on Thursday, and  pushed gold prices to a four-month high. The decision could have a profound impact on investment banks and hedge funds that held puts on the nation's currency.
Additionally Friday, investors will be keeping a very close eye on fourth-quarter earnings reports from Goldman Sachs Group Inc. (NYSE: GS), Charles Schwab Corp. (Nasdaq: SCHW), PNC Financial Services Group Inc. (NYSE: PNC), Comerica Inc. (NYSE: CMA) and SunTrust Banks Inc. (NYSE: STI).
Here's what else you should know about the stock market today - including your "Money Morning Tip of the Day" - to make it a profitable Friday:
Currency Fallout: The aftermath of the Swiss currency announcement has been swift and merciless. Among the most prominent victims is the largest U.S. retail foreign exchange broker, FXCM (NYSE: FXCM). Shares of the company are down more than 91% in pre-market hours on news the firm suffered massive losses and has seen its equity erased. Broker Gain Capital Holdings Inc. (NYSE: GCAP) was down as much as 20% this morning. The news is even worse for smaller trading houses. Global Brokers NZ, located in New Zealand, has failed and Alpari U.K. is allegedly insolvent, according to MarketWatch. They likely will not be the first or the last to go.
Jobs Cartel: A San Jose federal court has agreed to a settlement with Apple Inc. (Nasdaq: AAPL), Google Inc. (Nasdaq: GOOG, GOOGL), Intel Corp. (Nasdaq: INTC), and Adobe Systems Inc. (Nasdaq: ADBE) over allegations that the four tech companies operated as an illegal cartel to prevent employees from departing for higher-paying jobs. This was the second attempt for a settlement after the judge rejected the firms' first deal. The 64,000-person lawsuit will pay $415 million.
Stocks to Watch: Shares of Schlumberger Ltd. (NYSE: SLB) were up marginally in pre-market hours on news the company beat fourth-quarter earnings expectations. The oil field services giant reported record North American revenue thanks to new technologies and structural efficiency. SLB said fourth-quarter adjusted earnings finished at $1.50 a share, besting consensus per-share estimates of $1.45. The company announced plans to slash 9,000 jobs, or 7% of its workforce, as concerns about falling oil prices continue to affect the oil field service giant's efforts to maintain costs.
Tech Tumble: Shares of Intel Corp. (Nasdaq: INTC) slid in post-market hours even though the company reported fourth-quarter net income of $3.7 billion, or $0.74 per share. That was higher than consensus per-share earnings estimates of $0.71. Intel reported its earnings increased from $2.6 billion, or $0.51 from the same period the year prior.

[epom key="ddec3ef33420ef7c9964a4695c349764" redirect="" sourceid="" imported="false"]

Oil Prices Today: This morning, February 2015 futures for U.S. crude, priced at the NYMEX in New York City, increased by nearly 1.4% to hit $46.92 per barrel. Meanwhile, Brent crude, priced in London, jumped about 2.3% to hit $49.40 per barrel.
Full U.S. Economic Calendar January 16, 2015 (NYSE: all times EST)
Consumer Price Index at 8:30 a.m.
Minneapolis Federal Reserve Bank President Narayana Kocherlakota speaks at 8:50 a.m.
Industrial Production at 9:15 a.m.
Consumer Sentiment at 9:55 a.m.
Treasury International Capital at 4 p.m.
About the Author
Garrett Baldwin is a globally recognized research economist, financial writer, consultant, and political risk analyst with decades of trading experience and degrees in economics, cybersecurity, and business from Johns Hopkins, Purdue, Indiana University, and Northwestern.