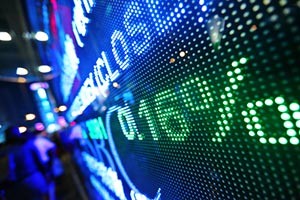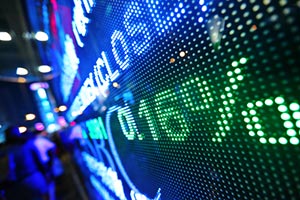 Our list of the best stocks to buy in November 2016 includes a collection of top money-making opportunities to deliver outsized returns no matter where markets go next. And that's never been more critical, as volatility and uncertainty tick up this month.
On Nov. 4, the S&P 500 fell for a ninth session in a row - its longest losing streak since 1980. Although none of those sessions included a decline of more than 1%, investors are on edge due to drama surrounding the U.S. presidential election, falling oil prices, and the timing of the first Fed interest rate hike since December 2015. The CBOE Volatility Index ("the VIX") has spiked 39% since Oct. 31.
That's no reason to run to the sidelines, though. The best stocks to buy right now can withstand periods of market turmoil. In fact, when share prices of quality, must-have companies drift lower along with the broader market, it gives investors a prime opportunity to scoop up shares at a discount.
Our stocks to buy list features a surprising way to cash in on the artificial intelligence market, soon to be worth trillions... a solid defense sector pick that's even better thanks to a strategic acquisition... a revolutionary car company that most investors haven't even heard of yet... and much more.
Best Stocks to Buy No. 1: An Easy (and Profitable) Way to Play the Booming AI Trend
Artificial intelligence is a market undergoing massive growth. Worth just $420 million in 2014, it's on track to explode to $5 billion in the next five years - and could grow to $8.3 trillion in the United States alone by 2035.
But AI isn't just smartphones directing us to our favorite restaurant or cars that parallel park themselves. Important work is being conducted in the military, intelligence, and cybersecurity communities, meaning the U.S. government will account for a hefty proportion of AI spending.
There are many ways to profit on this trend, but Money Morning Director of Tech & Venture Capital Research Michael A. Robinson says one of the easiest ways to play it is also one with substantial upside potential. You might already own these shares (but if you do, you'll want to pick up more after reading this).
This company is already an established (and sizeable) government contractor, and a leading enterprise software provider - both impressive feats. That gives it a substantial competitive moat, as well as an edge in seeking out small firms to buy up and fold into its own operations.
The U.S. Air Force, Army, and Navy represent three of this company's top five enterprise customers. Civilian and military sectors make up roughly half its federal enterprise revenue, with intelligence comprising more than half of that segment. The intelligence sector is also seeing the most rapid growth out of all government sectors.
Profiting on tech means putting your money into the companies best positioned to dominate the sectors they compete in. That's why Robinson says this is the best stock to buy to grab your piece of the lucrative AI trend...
Best Stocks to Buy No. 2: Double Your Money with This Game-Changing Car Company
Money Morning Chief Investment Strategist Keith Fitz-Gerald says the next pick on our best stocks to buy list will transform the global auto industry - and deliver triple-digit returns to investors who get in now.
This company just unveiled an impressive line of vehicles that will be sold under a newly launched brand and be connected to the Internet 24/7. That means they can communicate with other cars and places like home and office regarding traffic, road conditions, maintenance schedules, and even available parking at your destination. Fitz-Gerald believes this new automobile will even "out-Tesla Tesla" in terms of connectivity.
But its real competitive edge comes from its pricing. Whereas the sticker price on American-made cars is often higher due to steep labor contracts and legacy costs, this foreign company will be able to offer its state-of-the-art, high-tech vehicle in the United States for less than what it would cost Detroit to merely produce a comparable model.
Most investors have never even heard of this automaker, but it won't be flying under the radar for long. Gross profits for the first half of 2016 surged 31.7%, and sales volume jumped 80% year over year as of September. This stock is up an astonishing 750% since Fitz-Gerald first recommended it to Money Morning readers in 2007, and there's plenty of upside ahead. He sees shares doubling in the next 12 to 24 months, but they aren't traded on U.S. exchanges. Find out how to get your hands on these shares now before the herd piles in...
Must See: You can double your money on the world's most valuable companies in a matter of weeks, or even days - and risk less than $500 to do so. Read more...
Best Stocks to Buy No. 3: Recent Acquisition Makes This Top Defense Pick Even Better
In modern warfare, getting from point A to B is a dangerous undertaking, and military transport is long overdue for an upgrade. High-tech weaponry is useless if it's inaccessible, so anything that can move troops, ammunition, and equipment faster and safer would be an absolute game changer. Helicopters and vertical take-off and landing vehicles (VTOLs), the workhorses of military operations, have seen advancements in armor, but they lag far behind fixed-wing aircraft in truly revolutionary technology.
But Michael Robinson says that's about to change, thanks to one of his favorite aerospace and defense companies.
This firm already holds the dominant position for defense helicopter contracts, and a recent $9 billion acquisition ensures its projects will be even stronger and more profitable. Right now it's working on a next-generation VTOL that's completely unmanned and can transport massive payloads (vehicles and eventually troops) while requiring less than half the space traditional helicopters need to safely land.
And on Oct. 3, it landed a $49 million contract with the U.S. Army to upgrade sensors in its Apache helicopter fleet.
Up roughly 9% year to date, this stock's median price target among 21 analysts is 10.8% higher than its current price. Shares have dipped 4.7% in the last five trading sessions at the time of writing, which means now is a great time to get in or add to your position. Get the ticker and learn more about this top defense stock right here...
Best Stocks to Buy No. 4: Thrash the Broader Market with This "Catchall" Sector Holding
A recent report from Goldman Sachs forecasts that earnings for S&P 500 companies will keep suffering all the way up to 2018. That has some investors concerned - but not Money Morning Chief Research Analyst Sid Riggs, and you needn't worry, either. That's because one sector has been dramatically outperforming major indices for decades now, and it's a trend that's expected to continue.
[mmpazkzone name="in-story" network="9794" site="307044" id="137008" type="4"]
In fact, since 1990, the S&P index for this sector has returned more than 1,130% - almost twice that of the S&P 500's 623% return in the same time period. And in the last year alone, it's beaten the S&P 500 by more than two to one.
This sector offers one of the best ways for investors to grow their money, consistently and by a wide margin compared to the broader market. Finding the best stocks to buy in this sector can be time-consuming, but Riggs has an easy way to capture the upside without guesswork or hours and hours of research. It's an inexpensive, diversified, and highly liquid fund with holdings spread across IT, healthcare, and the financial industry. Up 125% in the last seven years, this fund offers a great way to tap into this sector's outperformance. Find out more about this profit opportunity right here...
Bonus Stock Pick: Play the Entire Marijuana Industry with One Stock
Nine U.S. states are voting on marijuana legalization referendums on Nov. 8. Yet regardless of the outcome of each state's referendum, the vote itself represents a sea change in attitudes about marijuana use in the United States. A recent Gallup poll showed that an incredible 60% of Americans now support legalizing marijuana, up from 30% in 2000. Love it or hate it, the days of cannabis being listed as a "dangerous" Schedule I drug are numbered. Further, the marijuana industry is expected to be worth $35 billion by 2020, representing a massive profit opportunity for investors.
Throwing all your money into a single medical or recreational marijuana stock is a risky proposition, but we found a stock that offers exposure to the entire industry. It's a young social media company that connects cannabis consumers with producers. It already boasts more than 900,000 users, and those numbers are sure to get a boost after the Nov. 8 referendum.
Shares currently trade for less than a dollar, but the vote could help catapult the stock closer to its median analyst price target of $2.50 - a 163% gain from today's price. Learn more about this unique way to profit on the entire marijuana industry here.
Of course, the opportunity in this sector as a whole is astounding. That's why we put together a 90-page cannabis investing guide called "The Roadmap to Marijuana Millions." A complete briefing on some of the hottest marijuana stocks on the market now, this resource is free of charge, but it's only available to the first 500 people who respond today. Click here to reserve your copy immediately.