Your Advisors
Don Yocham
- Money Morning - Only the News You Can Profit From.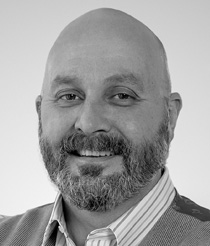 Don Yocham
Don Yocham is Executive Director for the National Institute of Cannabis Investors (The Institute) and Director of Cannabis Investing Research for Money Map Press. Before starting his role with The Institute, he was the Head of Private Deals for the publication Cannabis Venture Syndicate.

From his first foray into the trading pits of Chicago to introducing institutional investors to entirely new markets in the early 2000s, he's pretty much covered the entire field of investing in his 25-year career. In the depths of the financial crisis, when the typical investor had lost more than half of their money, his portfolios were up.

Investors were sitting on a pile of money 2.5 times larger than your typical stock investor.

And while most hedge funds struggled through the crash, he handily beat the vast majority of them. He put that same insight to work for a regional bank, protecting 100% of its revenue loss when the Fed started aggressively cutting interest rates in response to the crises.

This added a few million dollars to the bottom line and saved a lot of jobs.

He's spent the last few years as an agent of change in the financial industry, managing investors' money at firms with assets under management ranging between $250 million up to $16 billion.

For the last 18 months, he's been working behind the scenes at NICI, flying around the country, meeting with insiders, talking to CEOs, and looking for the biggest and best private deals for Cannabis Venture Syndicate.

Now, he's brought his skills and expertise to all Members of the National Institute for Cannabis Investors.
Click here to read more stories