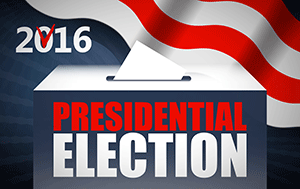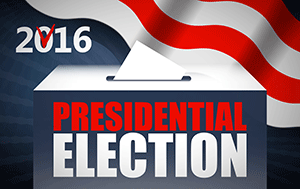 The Dow Jones Industrial Average was on the rise today, while the S&P 500 hit a nine-day losing streak as investors eyed another round of earnings reports and key economic data. In October, the U.S. economy added 161,000 jobs, short of the 175,000 anticipated by economists. The U.S. unemployment rate sits at 4.9%.
Let's look at the final numbers on Friday for the Dow, S&P 500, and Nasdaq:
Dow Jones: 17,888.35; -42.32; -0.24%
S&P 500: 2,085.20; -3.46; -0.17%
Nasdaq: 5,046.37; -12.04; -0.24%
Now, here's a look at today's most important market events and stocks, plus a preview of Monday's economic calendar.
DJIA Today: Markets Dip as October Jobs Report Looms for Investors
The Dow Jones fell 42 points as the 2016 election looms next week. The markets are pricing in a Clinton victory, but they're also anticipating that Congress will remain split. Investors also weighed statements from members of the Federal Reserve after the central bank decided not to raise interest rates this week.
This morning, Atlanta Fed President Dennis Lockhart said that the central bank will raise interest rates gradually over the next two years. Meanwhile, Dallas Fed President Robert Kaplan argued that the case for a rate hike this year was strengthening. According to CME Group's FedWatch Tool, the odds of an interest rate hike in December sit at 71.5%.
Uncertainty continues to surround the Nov. 8 election between Hillary Clinton and Donald Trump. With new revelations into the Clinton inner circle each day, there is now even speculation that
Hillary Clinton could pardon herself
as the newly elected President of the United States.
Here's how it would happen and what it would mean.
Meanwhile, bookies in the United Kingdom are projecting that Donald Trump will win the election. Here's how much the election and the odds have changed in recent weeks.
Don't Miss: A Special Profit Opportunity with Only Days Left to Get the Details
The price of crude oil continued to decline on Friday. Crude oil had its largest weekly loss since January as investors continue to worry about the stability of the OPEC production deal. According to Reuters, Saudi Arabian oil ministers said they would increase production in order to drive down crude prices if Iran refused to cap its output levels. Bloomberg reports that the threat did not happen, but the rumor alone was enough to spook investors.
The WTI crude oil price today fell roughly 1.4%, while the Brent crude oil price dipped 1.6%.
Top Stock Market News Today, Nov. 4, 2016
Monday's U.S. Economic Calendar (all times EDT)
Gallup US Consumer Spending Measure at 8:30 a.m.
Labor Market Conditions Index at 10 a.m.
4-Week Bill Announcement at 11 a.m.
3-Month Bill Auction at 11:30 a.m.
6-Month Bill Auction at 11:30 a.m.
TD Ameritrade IMX at 12:30 p.m.
Chicago Federal Reserve Bank President Charles Evans speaks at 2:45 p.m.
Consumer Credit at 3 p.m.
Treasury STRIPS at 3 p.m.
Up Next: 5 Things You Didn't Know About JPM CEO Jamie Dimon