The Dow Jones news today will focus on political developments, as President Trump nominates a new FBI director ahead of former FBI Director James Comey's testimony tomorrow. In other stock market news, the United Kingdom will hold parliamentary elections tomorrow, which could affect the speed of Brexit.
Here are the numbers from Tuesday for the Dow, S&P 500, and Nasdaq:
| | | | |
| --- | --- | --- | --- |
| Index | Previous Close | Point Change | Percentage Change |
| Dow Jones | 21,136.23 | -47.81 | -0.23% |
| S&P 500 | 2,429.33 | -6.77 | -0.28% |
| Nasdaq | 6,275.06 | -20.63 | -0.33% |
Now here's a closer look at today's most important market events and stocks, plus Wednesday's economic calendar.
The Five Top Stock Market Stories for Wednesday
Dow Jones futures are flat as markets remain overly focused on tomorrow's trading session and less concerned about today's balance of economic data and earnings reports. Tomorrow's schedule features the British election and the testimony of former FBI Director James Comey, who had been investigating potential collusion between Russia and the Trump presidential campaign before he was fired. Comey's testimony is critical because any surprises are likely to impact the possibility of tax reform, infrastructure spending, and healthcare reform during President Trump's first two years.
The Biggest IPO of the Year: A highly anticipated IPO will happen any day now, and analysts are projecting a massive 254% gain right off the bat for private investors. But you must hurry. Read more...
Elsewhere in Washington, President Trump has nominated Christopher Wray for the position of FBI director. The nomination comes a day ahead of the planned testimony of former FBI Director James Comey before Congress. Wray is best known for leading a task force that investigated the financial collapse of Enron from 2003 to 2005.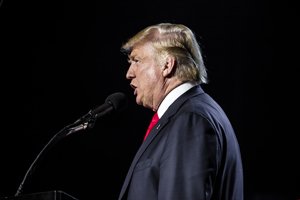 Crude oil prices were falling in pre-market hours as markets prepare for a key announcement by the U.S. Energy Information Administration on weekly inventory levels. Markets largely anticipate a rise in weekly levels at a time that tensions are rising in the Middle East. Traders are still reacting to the recent political isolation of Qatar by five Arab nations. The combination of rising U.S. production and political uncertainty has investors speculating on the potential of a significant supply glut around the globe. The WTI crude oil price today fell 1.1%. Brent crude dipped 1.2%.
The Ethereum price hit another all-time high Tuesday, reaching $258.49 on the CoinDesk. The extraordinary increase in the price of Ethereum put the cryptocurrency up 190% since May 17 and 2,980% since Jan. 1, when it traded for just $8.41. Here's what you need to know and how you can profit.
Finally, on the international front, it's a spectacular bailout. This morning it was announced that Spanish investment bank Santadar has purchased its embattled rival Banco Popular for €1. Yes, one euro. The total value of the transaction in U.S. dollars is just $1.13. The deal comes shortly after European regulators announced that Banco Popular is "likely to fail." The deal will make Santander the largest lender and depositor in Spain overnight. In addition, Santander will aim to raise at least $7 billion to shore up financial problems at Banco Popular.
Four Stocks to Watch Today: AAPL, GS, AMZN, AMBA
Today's big tech news centers on the introduction of Apple Inc.'s (Nasdaq: AAPL) new HomePod. The product is a voice-driven speaker that will compete with the Amazon.com Inc. (Nasdaq: AMZN) Echo. Apple has made a series of announcements this week during its annual Worldwide Developers Conference. It will be a key driver of revenue for a company that continues to dominate the global music streaming industry. The company also announced it plans to address ways to reduce waiting times for iPhone owners who are hoping to make repairs at its retail locations. Here's what you need to know, right now.
Shares of Goldman Sachs Group Inc. (NYSE: GS) were up nearly 0.4% after the global bank increased its savings interest rates from 1.05% to 1.2%. The bank hopes to attract more deposits as it expands into commercial banking operations. It's a big boost compared to the average savings rate of 0.06%, according to the FDIC.
Amazon pushed to an all-time high after the company announced plans to introduce a Prime Discount for welfare and food stamp recipients. The company will offer its $10.99 monthly subscription for $5.99, and it will offer shipping and the streaming of television and movies to individuals on government assistance.
In earnings news, shares of Ambarella Inc. (Nasdaq: AMBA) fell nearly 5% after the semiconductor giant offered a quarterly forecast well short of Wall Street expectations. The firm topped Wall Street profit expectations and reported revenue that matched analyst expectations. However, the supplier of chips for GoPro Inc. (Nasdaq: GPRO) remains under significant pressure due to its client's struggling financial performance.
Wednesday's U.S. Economic Calendar (all times EDT)
MBA Mortgage Applications at 7 a.m.
Gallup U.S. Job Creation Index at 8:30 a.m.
EIA Petroleum Status Report at 10:30 a.m.
Consumer Credit at 3 p.m.
Up Next: The Four Best Silver Investments This Year (and Why You Need Them in Your Portfolio Today)
Follow Money Morning on Facebook and Twitter.