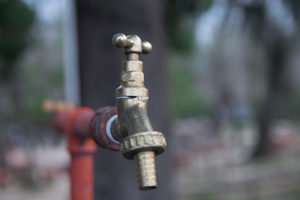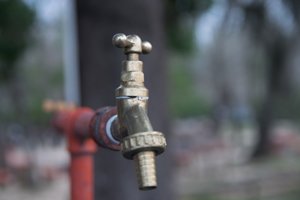 While you're probably familiar with POTUS, FLOTUS, and SCOTUS, it's time to add a new acronym to your political vocabulary.
We're talking about WOTUS, or "Waters of the United States" - an amendment to the Clean Water Act of 1972.
Rolled out by the Obama administration in 2015, WOTUS was designed to limit pollution in streams and wetlands that many communities rely on for clean drinking water. The rule was proposed to clarify which water bodies and wetlands received federal protection.
That all sounds great, but here's the problem...
It went too far.
Here's a look at the rule's massive flaws - and what actions the Trump administration is taking...
"The Greatest Blow to Private Property Rights the Modern Era Has Seen"
Farmers, ranchers, and major industries all opposed the rule.
"We (North Dakota) really are the last frontier, so to speak, when it comes to small bodies of water - be it sloughs or temporary poolings of water in our field," said Daryl Lies, president of the North Dakota Farm Bureau, to The Bismark Tribune on June 27. "The rule under the Obama administration basically was going to monitor every drop of water that hit your field if it did any kind of pooling for any amount of time."
"This rule would have imposed burdensome and costly regulations and stifled energy production with little to no environmental benefit."
You see, opponents of the rule, like Lies, argue that it gave too much authority to regulators. Under the rule, small tributaries, wetlands, ponds, and even "isolated waters" like potholes and small pools were protected by the federal government and therefore unusable to farmers, even if they owned the land.
"Virtually every property owner in the nation will now be subject to the unpredictable, unsound, and often Byzantine regulatory regimes of the EPA [Environmental Protection Agency]," reported The Hill when the law was first introduced in 2015. "Worse yet, the states are cut out of the loop altogether, leaving landowners to lobby distant federal bureaucrats when the system wrongs them - and wrong them it will."
The rule was placed on hold later in the year by a federal appeals court. As part of his effort to roll back burdensome regulations on American businesses, President Trump signed an executive order in February directing EPA Administrator Scott Pruitt to rescind the rule before it went into effect.
Video
America's Worst Infrastructure Fails Caught on Tape
And yesterday (July 27), Pruitt did just that. "We are taking significant action to return power to the states and provide regulatory certainty to our nation's farmers and businesses," Pruitt said in a written statement that proposed a repeal of the rule on Tuesday.
Under his proposal, current oversight by the EPA and the U.S. Army Corps of Engineers will revert to how it was in 2008, when existing regulations were applied to smaller waterways on a largely case-by-case basis.
Indeed, the EPA's regulatory jurisdiction before the rule was limited to the "navigable waters" of the country, a term that has always been understood to include only large bodies of water capable of serving as pathways for interstate commerce. Regulation of all other waters was left to the states.
Related: Our (Bold) 2017 Oil Price Forecast - and Today's Best Play
Farmers and farm group leaders praised the decision.
"This is good news. There has just been so much uncertainty for growers," said Theresia Gillie, a Hallock, Minn., farmer and president of her state's Soybean Growers Association, to The Bismark Tribune.
The National Association of State Departments of Agriculture also supported the repeal. "The 2015 rule was flawed and fraught with procedural issues, making it necessary to start over with a new rule that protects clean water and respects state regulatory authority," according to a July 27 report by Reuters.
And farmers and businesses aren't the only ones celebrating.
For investors, this repeal brings great news. Here's why...
The Repeal of WOTUS Is Good News for the Energy Sector
According to the American Petroleum Institute (API), an oil and gas trade group, rescinding the "harmful WOTUS rule" will promote energy jobs.
"Today's action by the administration will help spur U.S. job creation by providing the regulatory certainty needed to encourage investment and advance America's energy leadership," Erik Milito, API Upstream and Industry Operations' group director, said in a statement Tuesday. "This rule would have imposed burdensome and costly regulations and stifled energy production with little to no environmental benefit."
Now that the rule is about to be rescinded, Money Morning Global Energy Strategist Dr. Kent Moors suggests investors focus on American energy companies that are positioned to thrive in a diversified energy environment.
As we move into this new age, one of the best-positioned companies is U.S. petroleum-refiner and ethanol-producer Valero Energy Corp. (NYSE: VLO).
In fact, Valero is the world's largest independent refinery. Shares have more than tripled in value since 2011 (when Kent recommended it to his Energy Advantage readers). Investors who followed his recommendation minted huge gains, and Kent says it is still "one of the best picks out there."
But Kent has another energy company he wants Money Morning readers to know about - one that he's calling his best energy play of the year.
Energy's $48 Trillion Holy Grail: A shocking discovery has unlocked a 36,000-year supply of free energy. Not only is this fuel source endless, it's ready to use immediately. The U.S. Department of Defense just invested $7 billion in a single day, igniting an early-stage "energy boom" that will likely mint millionaires at a dizzying clip. Find out exactly how to play it here...
Follow Money Morning on Twitter @moneymorning, Facebook, and LinkedIn.
Up Next for You...
Canada's Dairy Policy Is Killing Off Decades-Old American Farms
The Biggest Threat to American Farmers Is Already Here
[mmpazkzone name="end-story-hostage" network="9794" site="307044" id="138536" type="4"]