Our new list of the best stocks to buy now shows you five opportunities that many will miss. While other investors may be distracted by the latest news stories and chatter about these five picks, our experts look at the big picture and tell you how these investments can supercharge your portfolio.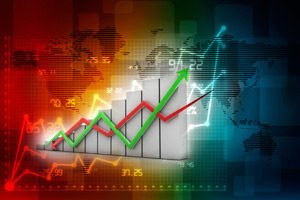 First, the best way to profit from a surprisingly lucrative new trend is not in a place many investors would look.
Then, in spite of skepticism from analysts, a tech company run by some of the brightest minds in the business is leading a "quiet revolution" to new heights.
Next, one of the most talked about car companies in the world is actually so much more than that - which means the profit potential is so much more than most realize.
Then, forget what you've been told about real estate trusts and interest rates. We've got one that's a "dividend warrior" about to return big gains.
Finally, exchange-traded funds (ETFs) are often considered a form of "passive investing," but this one will put you on one of tech's most profitable frontiers.
Here's our newest list of the best stocks to buy now.
Best Stocks to Buy Now No. 1: Grabbing This Social Media Company Can Make You a Major League Player in the Newest Spectator Sport
We've written recently about the rise of video gaming as a spectator sport. It might seem odd, but the market for watching other people play video games is more than just a small niche.
This is big business:
Sold-out crowds pack into Madison Square Garden every year to witness the "League of Legends" World Championship semifinals.
This year's "Dota 2" championship tournament at Seattle's KeyArena comes with a prize pool of $22 million.
And later this year, Blizzard Entertainment Inc. plans to unveil the Overwatch League, featuring city-based franchises with professional player contracts and salaries. Among the investors in the $20 million franchises are executives from the New York Mets and the New England Patriots.
Market research firm SuperData projects e-sports to be a $1.9 billion industry by 2018. That's more than double what Major League Soccer brings in.
Activision Blizzard Inc. (Nasdaq: ATVI), which owns Blizzard Entertainment and the Overwatch League, became one of our Money Morning Top 10 Outperformers after Money Morning Director of Technology & Venture Capital Research Michael Robinson recommended it to readers in October 2015. It's up over 90% since then.
Now, there's another strong profit play here.
Social media heavyweight Facebook Inc. (Nasdaq: FB) has been expanding into the e-sports market for the last couple of years, and it has positioned itself nicely to capitalize on the massive growth ahead.
In 2015, Facebook partnered with Major League Gaming (later acquired by Activision) to bring e-sports to its social media platform. Then, last April, Facebook announced a similar deal with Team Dignitas, owned by the NBA's Philadelphia 76ers. And a month later, Facebook partnered with ESLGaming, the largest e-sports company in the world, to live stream over 5,500 hours of content - 1,500 hours of which will be exclusive to Facebook.
Special Report: Cannabis Is the Gold Rush of the 21st Century - 30 Stocks to Invest in Now. Details here...
Another big entry point into the e-sports industry for Facebook is the Oculus Rift VR headset. The Oculus Rift is one of the least-expensive, high-end VR headsets on the market, which makes it one of the top options for gamers who want an immersive experience.
Facebook acquired Oculus VR in 2014 for $2.3 billion.
It's been a game of catch-up, as Mark Zuckerberg's company was a late entrant into this field. But Facebook's unmatched user base gives it a major leg up in the race. In its latest quarterly report, the company passed 2 billion monthly users - more than a quarter of the world's population.
Michael says FB is "a stock you can count on to grow your portfolio over the long run, as firms all over the world keep tapping the power of its massive user base."
Best Stocks to Buy Now No. 2: Thanks to Its Team of Innovators, This Cloud Company's Hot Streak Is Showing No Signs of Cooling Off
[mmpazkzone name="in-story" network="9794" site="307044" id="137008" type="4"]
Michael Robinson calls cloud computing a "quiet revolution" in the tech industry.
For businesses, cloud computing can bring down expenditures on hardware and IT and make expansion and upgrades seamless. For individuals, the cloud makes your data as mobile as you are and eliminates the nightmare of experiencing a hard drive crash without an up-to-date backup.
In short, as our demand for secure, easily accessible data grows, cloud computing is the solution that we all need.
Our stock pick in this space is one that some analysts soured on earlier this year. Credit Suisse, Instinet, and Stifel all downgraded it from a "Buy" to a "Hold" (or from "Outperform" to "Neutral").
Michael thinks they were underestimating it.
The company is Arista Networks Inc. (NYSE: ANET), which provides crowd networking solutions. What analysts were worried about was 1) that the company had already performed so well (nearly tripling in value since early 2016), and 2) an ongoing patent dispute.
But that doesn't diminish the advantages Arista still has going for it.
First, it's got a great team of leaders. Andy Bechtolsheim, one of Arista's co-founders as well as its chair and chief development officer, was one of the innovators behind Sun Microsystems. Sun invented the Java programming language and contributed to major technologies such as the Unix operating system. Bechtolsheim was also the first investor in what would eventually become Google, now Alphabet Inc. (Nasdaq: GOOGL). His foresight has put him among the tech world's elite executives.
In 2008, Arista brought Jayshree Ullal on board as president and CEO. Ullal has racked up awards and recognition for her leadership. She was named 2015's "Entrepreneur of the Year" by Ernst & Young, as well as a "Top Ten Executive" by VMWorld in 2011. And she ranked No. 2 among CRN's "Top 25 Disrupters of 2014."
Ullal, Bechtolsheim, and the rest of the Arista team have been delivering great results. Arista has been snatching up market share from Cisco Systems Inc. (Nasdaq: CSCO) with its high-quality Ethernet switches and containerized Extensible Operating System (EOS), and by forming strategic partnerships with tech conglomerates such as Microsoft Corp. (Nasdaq: MSFT) and Hewlett Packard Enterprise Co. (NYSE: HPE). There's every reason to believe these high achievers will continue to perform.
Second, as far the patent dispute goes, JP Morgan's Rod Hall says it's "now largely in the rearview mirror." Michael says once the case is cleared up, Arista stock is likely to enjoy a nice bounce.
Best of all, investing in a cloud computing business like Arista gives investors exposure to a variety of industries that are set to grow in the near future. "After all," Michael says, "data centers factor heavily in everything from online video and music streaming, to social networking and Big Data, to smart homes and connected cars."
Michael thinks the stock could double in the next few years, even after its recent growth. It's already jumped another 13% since he made the pick on Aug. 1, thanks to a strong earnings report. So you don't want to miss out on any more gains.
Best Stocks to Buy Now No. 3: If You Think This Company Is Just an Auto Manufacturer, You're Missing the Big Picture - and Big Profits
One of the most highly anticipated automobiles in recent history debuted in July, and it's already generating a fair amount of controversy.
We're talking, of course, about Tesla Inc.'s (Nasdaq: TSLA) Model 3. The fully electric car was announced at a retail price of $35,000. But it turns out it will set many consumers back considerably more than that.
A color other than black bumps the price up by $1,000. A full autopilot suite, which assists with lane-changing and parking, runs $5,000. And if you want a longer range on an electric charge than the standard 220 miles, you can add $9,000 onto the base price.
Other add-on options include pre-equipped self-driving capability, a luxury interior upgrade, and 19-inch wheels (instead of the standard 18-inch).
A Model 3 with all the available features adds up to nearly $60,000 - not exactly what the average consumer wants to pay.
In light of this disappointing revelation, some investors have soured on Tesla stock. But Money Morning Chief Investment Strategist Keith Fitz-Gerald says the problem is that they're looking at Tesla as a car company.
In fact, Keith told you in May that the automobile is just the delivery system. Tesla CEO Elon Musk's real aim is to "redefine the electric grid, and with it, the world's energy supply."
"And the best part is, the market doesn't yet recognize that," Keith said on FOX Business Network's "Varney & Co." this month. "But watch what happens to utilities, for example, when they do. There are going to be some consequences."
Money Morning Global Energy Strategist Dr. Kent Moors also reiterated last month that Tesla is best seen not as a car company but as an energy company. In early July, Tesla announced a plan to build the world's largest lithium-ion battery in South Australia. When completed, the battery will be powerful enough to provide electricity to 30,000 homes and will increase energy security in an area that has been plagued by blackouts.
Kent calls it "an absolute game changer," and it's another reason to believe in Tesla's future.
Best Stocks to Buy Now No. 4: This "Dividend Warrior" Can Offer Unworldly Gains Regardless of What the Fed Does
We wrote in July about real estate investment trusts (REITs) and the misconception that they all perform badly when interest rates rise.
As Money Morning Technical Trading Specialist D.R. Barton, Jr., wrote in July, "If you've let this flawed investor motto keep you out of REITs over the years, you've missed out on unworldly gains."
It's true that some REITs are extremely sensitive to interest rates - especially mortgage REITs, whose underlying assets tend to get hit hard when borrowing costs rise. But not all REITs are created equal.
The key is to find the right REITs, those that build a strong, focused portfolio and are well-positioned to thrive even when the investing environment is less than favorable.
D.R. has singled out one such stock, which he calls a "dividend warrior."
Unlike traditional stocks, REITs by law have to distribute 90% of their profits to shareholders as a dividend. Currently, this trust is paying out a healthy 6.38% of its share price annually.
The stock is RLJ Lodging Trust LLC (NYSE: RLJ). RLJ focuses on business-oriented hotels. These hotels aim for one type of client. They don't try to be everything to everyone, and therefore aren't as subject to "boom-or-bust" type seasonal swings. They tend to be smaller and generate a higher revenue per room than big, traditional hotels.
RLJ has a portfolio of over 122 properties in 21 states.
In July, RLJ turned down a buyout offer from Blackstone Group LP. While that deal might be nixed, it doesn't mean more buyers won't come forward soon, or that Blackstone won't come back with a higher offer. As D.R. says, "there's a real possibility of a takeover bid that could further boost the stock."
D.R. also has some specific instructions for investing in RLJ, including setting a 20% stop-loss point and selling half your shares once the trade records a 40% gain.
To make this trade, get D.R.'s full details on it here.
Best Stocks to Buy Now No. 5: This ETF Puts You at the Forefront of Today's Biggest Tech Profits
At Money Morning, we offer advice for people who are interested in actively selecting and managing their own stock portfolios. But that doesn't mean you should ignore exchange-traded funds (ETFs) altogether.
In fact, selecting ETFs is a form of active investing if you go after baskets of stocks that are on the frontiers of their industries. And with an ETF you get instant diversification, so you can benefit from a growth sector without being subject to the vicissitudes of individual management issues.
One ETF that targets a profitable tech trend is the SPDR S&P Semiconductor ETF (NYSE Arca: XSD). Michael Robinson calls XSD "a great play on a very basic fact - our tech-driven world needs chips for just about everything, from smartphones and connected cars to Wi-Fi routers and data centers."
Among XSD's 35 stock holdings are manufacturing giant Intel Corp. (Nasdaq: INTC) and Massachusetts-based Skyworks Solutions Inc. (Nasdaq: SWKS), which specializes in semiconductors for radio frequency (RF) and mobile communications systems.
Nvidia Corp. (Nasdaq: NVDA) is developing technology to be used in self-driving cars manufactured by Toyota and Volvo and makes graphics processors that are sometimes used to mine Ethereum, Bitcoin's younger brother.
There's also San Jose-based Integrated Device Technology Inc. (Nasdaq: IDTI), a relatively small company (about 1,500 employees) that provides mixed-signal semiconductor solutions to original equipment manufacturers (OEMs) in the communications and computing industries.
Semiconductor technology is an industry that has already grown significantly. That's probably why XSD has more than tripled in value since October 2012. But there's still plenty of room for growth as we see the emergence and expansion of technologies like the Internet of Things (IoT), virtual reality, and artificial intelligence.
Far from a passive investment, XSD gets you in on the ground floor of these new frontiers.
Here Michael explains how to look for ETFs on the frontier and offers two more picks to put you on the road to wealth.
"Chemotherapy Will Become Obsolete": The FDA has approved a new medical device. It's spreading rapidly to hospitals not only in all 50 states, but also every country in Europe. It's revolutionizing the treatment of nearly every form of cancer, which is why analysts project its sales to spike 63,000% and create $7 trillion in new wealth. Read more...
Follow Money Morning on Facebook, Twitter, and LinkedIn.
About the Author
Stephen Mack has been writing about economics and finance since 2011. He contributed material for the best-selling books Aftershock and The Aftershock Investor. He lives in Baltimore, Maryland.