Our new list of the best stocks to buy now shows you five opportunities that many will miss. While other investors may be distracted by the latest news stories and chatter about these five picks, our experts look at the big picture and tell you how these investments can supercharge your portfolio.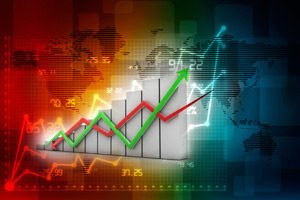 First, the best way to profit from a surprisingly lucrative new trend is not in a place many investors would look.
Then, in spite of skepticism from analysts, a tech company run by some of the brightest minds in the business is leading a "quiet revolution" to new heights.
Next, one of the most talked about car companies in the world is actually so much more than that - which means the profit potential is so much more than most realize.
Then, forget what you've been told about real estate trusts and interest rates. We've got one that's a "dividend warrior" about to return big gains.
Finally, exchange-traded funds (ETFs) are often considered a form of "passive investing," but this one will put you on one of tech's most profitable frontiers.
Here's our newest list of the best stocks to buy now.
Best Stocks to Buy Now No. 1: Grabbing This Social Media Company Can Make You a Major League Player in the Newest Spectator Sport
Sign up for SMS so you never miss special events, exclusive offers, and weekly bonus trades.
We've written recently about the rise of video gaming as a spectator sport. It might seem odd, but the market for watching other people play video games is more than just a small niche.
This is big business:
Sold-out crowds pack into Madison Square Garden every year to witness the "League of Legends" World Championship semifinals.
This year's "Dota 2" championship tournament at Seattle's KeyArena comes with a prize pool of $22 million.
And later this year, Blizzard Entertainment Inc. plans to unveil the Overwatch League, featuring city-based franchises with professional player contracts and salaries. Among the investors in the $20 million franchises are executives from the New York Mets and the New England Patriots.
Market research firm SuperData projects e-sports to be a $1.9 billion industry by 2018. That's more than double what Major League Soccer brings in.
Activision Blizzard Inc. (Nasdaq: ATVI), which owns Blizzard Entertainment and the Overwatch League, became one of our Money Morning Top 10 Outperformers after Money Morning Director of Technology & Venture Capital Research Michael Robinson recommended it to readers in October 2015. It's up over 90% since then.
Now, there's another strong profit play here.
Social media heavyweight Facebook Inc. (Nasdaq: FB) has been expanding into the e-sports market for the last couple of years, and it has positioned itself nicely to capitalize on the massive growth ahead.
In 2015, Facebook partnered with Major League Gaming (later acquired by Activision) to bring e-sports to its social media platform. Then, last April, Facebook announced a similar deal with Team Dignitas, owned by the NBA's Philadelphia 76ers. And a month later, Facebook partnered with ESLGaming, the largest e-sports company in the world, to live stream over 5,500 hours of content - 1,500 hours of which will be exclusive to Facebook.
Special Report: Cannabis Is the Gold Rush of the 21st Century - 30 Stocks to Invest in Now. Details here...
Another big entry point into the e-sports industry for Facebook is the Oculus Rift VR headset. The Oculus Rift is one of the least-expensive, high-end VR headsets on the market, which makes it one of the top options for gamers who want an immersive experience.
Facebook acquired Oculus VR in 2014 for $2.3 billion.
It's been a game of catch-up, as Mark Zuckerberg's company was a late entrant into this field. But Facebook's unmatched user base gives it a major leg up in the race. In its latest quarterly report, the company passed 2 billion monthly users - more than a quarter of the world's population.
Michael says FB is "a stock you can count on to grow your portfolio over the long run, as firms all over the world keep tapping the power of its massive user base."
Best Stocks to Buy Now No. 2: Thanks to Its Team of Innovators, This Cloud Company's Hot Streak Is Showing No Signs of Cooling Off
Join the conversation. Click here to jump to comments…
About the Author
Stephen Mack has been writing about economics and finance since 2011. He contributed material for the best-selling books Aftershock and The Aftershock Investor. He lives in Baltimore, Maryland.